On the ITONICS platform, you can edit previously created elements whenever needed. There are a few ways to do this:
1. Edit an element directly from the Explorer
Hover over the element tile in the Explorer and click the Pen (Edit) icon.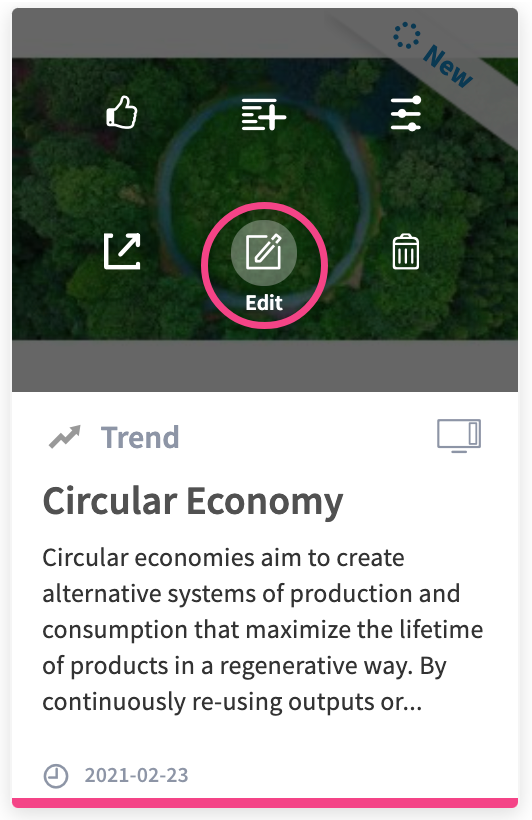 2. Edit an element from its detail page
On the element detail page, click the Pen (Edit) icon on the right side menu.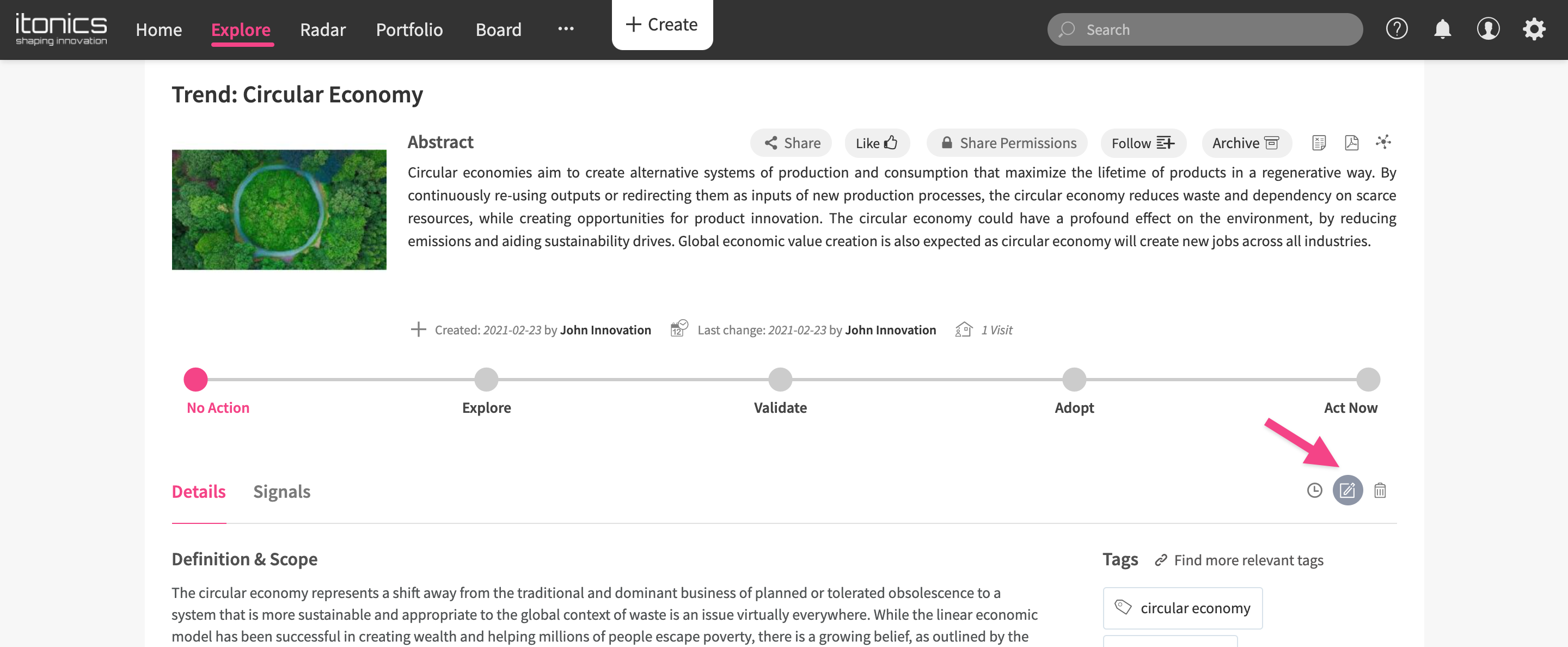 Depending on what you want to edit, select a tab on the element's general information or relations. When ready, click the Save button on the bottom of the page.