Who can use this feature?
Only the Application Owner role can use this feature.
All the information you see on the User Profile can be customized from the User Configuration.
Navigate to the user profile configuration
Go to Settings > User Configuration and select User Configuration.
Configure the User Profile
User Field Manager
The first thing is the User Field Manager interface.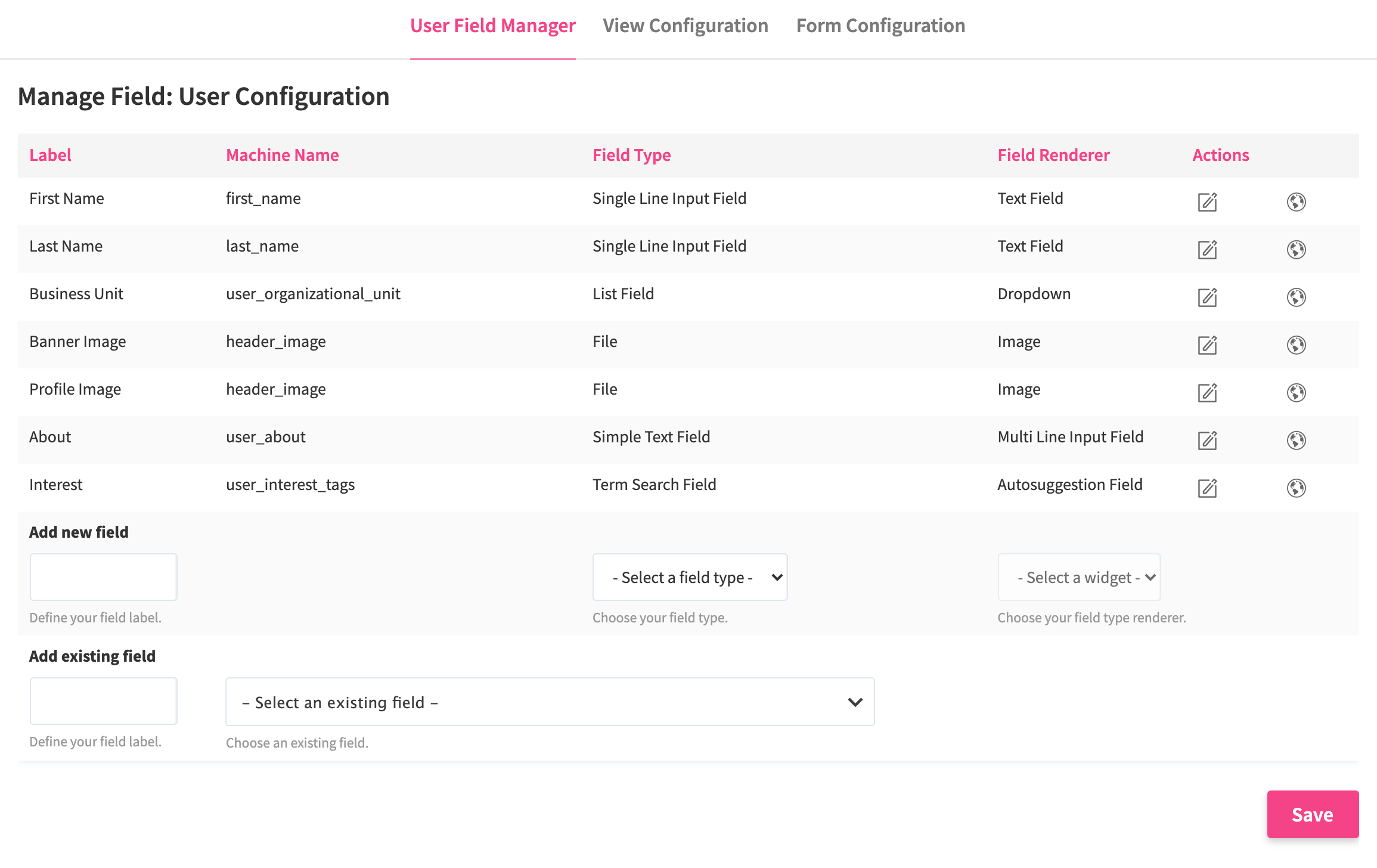 The table shows all fields that are currently configured for the user profile. The following field types are required by default:
First Name
Last Name
Business Unit
Banner Image
Profile Image
About
Interest
These fields can't be deleted, but you can edit them
You can always add more fields to the user profile. Learn more about how to add new fields in the Field Configuration article.
Form Configuration
After you have added all fields in the User Field Manager via the User Profile Configuration, you are now able to customize these fields in the user Form Configuration. The Form Configuration defines the fields that the user must fill in. Drag and drop the fields according to your preferences.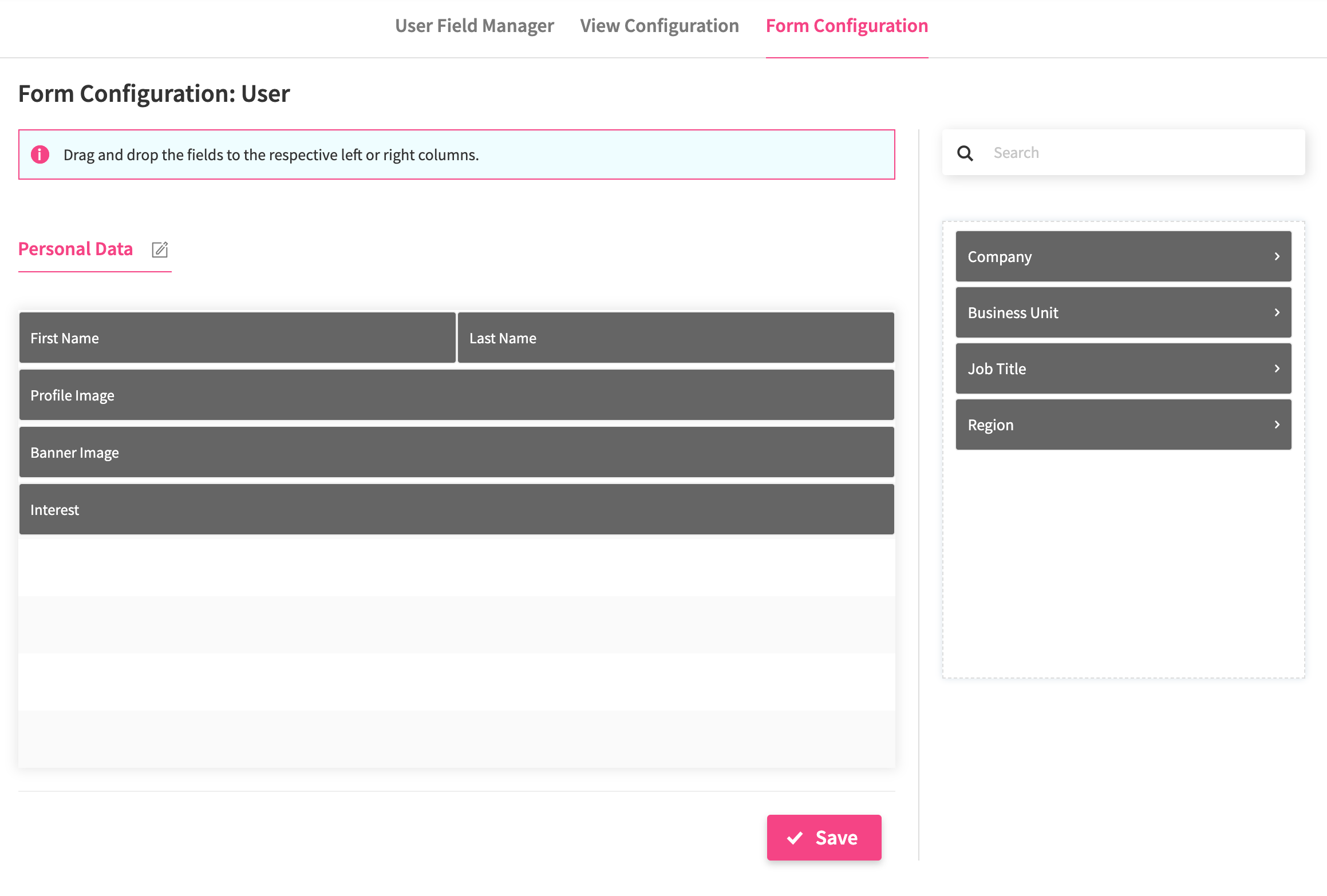 View Configuration
You can now adjust the order of fields displayed on the User Profile from the View Configuration.