The first step is to enable the Radar module for a specific Entity you want to work with. Go to the Settings > Entity Configuration > Entity Configuration and open the Entity by clicking the Edit (pen) icon. Look for the Radar card under the Modules/Features section and check the box on the left corner of the module card. When the checkbox is marked the card should change the layout color from light grey to the system color. Don't forget to press the Save button at the bottom of the page.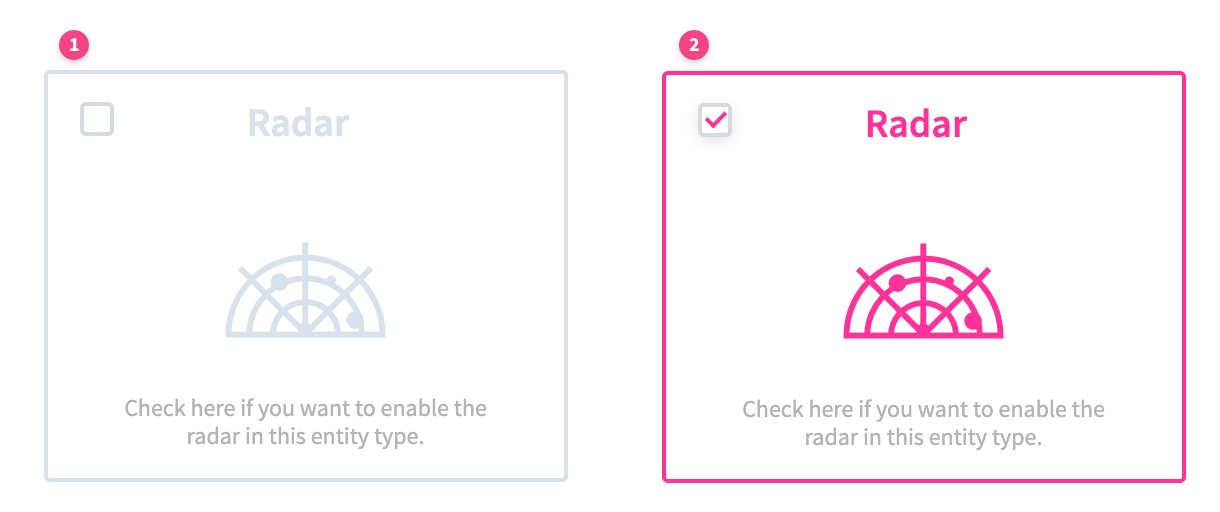 Module disabled (1)
Module enabled (2)
After enabling the module you can configure it according to your preferences. To access the Radar Configuration tab click on the Radar icon on the Entity Configuration interface.
From the Radar Configuration you can make changes to configure your Radar view: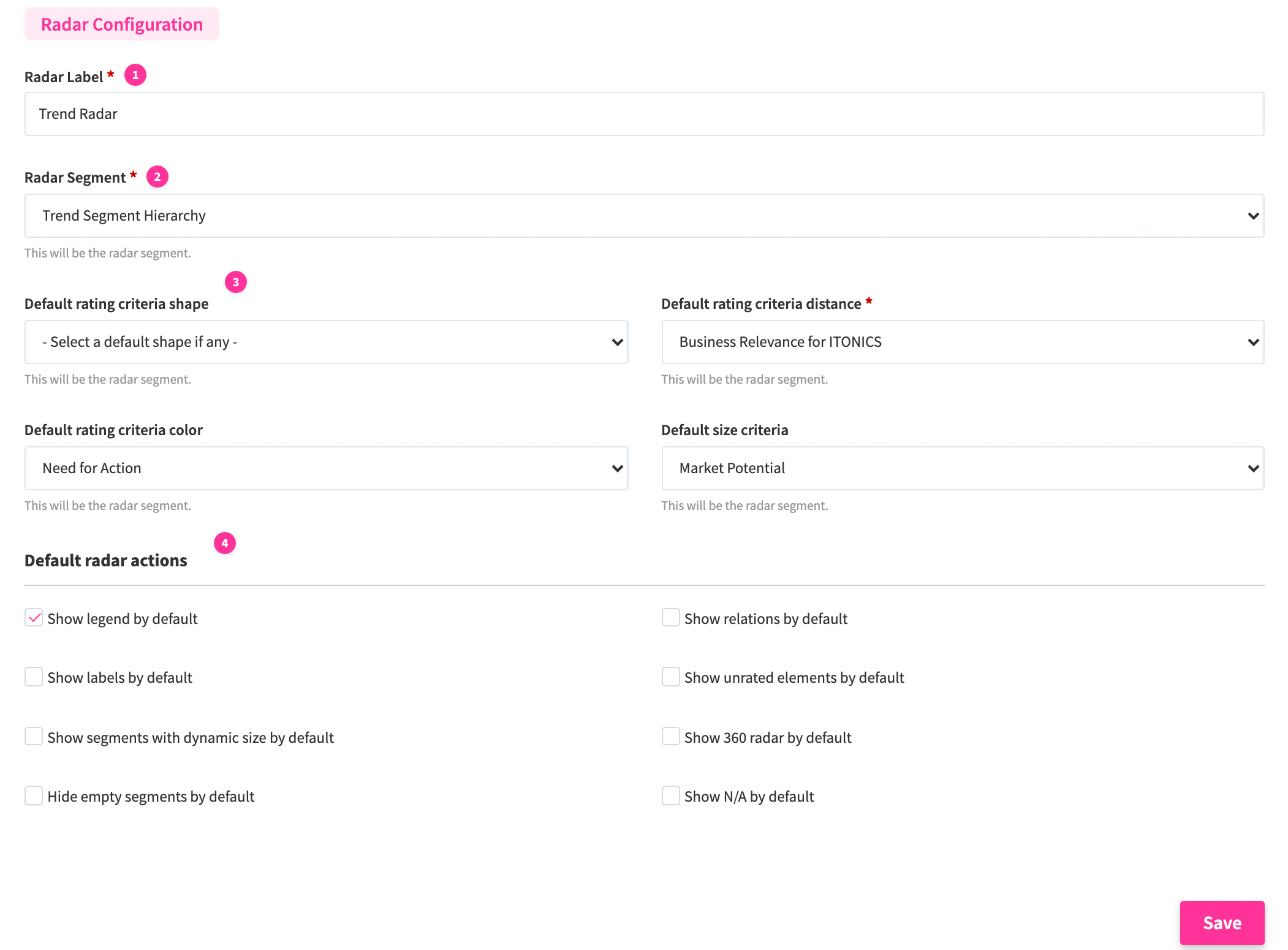 Define the Radar Label - the title that is shown on the top left side of the Radar. It can be anything you want to name your Radar, and you can use 256 characters maximum. (1)
Define a Segment type for the Radar. Segments are categorization fields for a specific element type and they are represented by the Radar. A segment can also have sub-segments. Check out the article on how to define Radar segments to learn more about it. (2)
If you want to set default values for the rating criteria, select one from each dropdown: Shape, Distance, Color, Size. They will be displayed on the radar legend. Rating criteria can be configured from the Rating Configuration tab. (3)
You can also configure the Radar view by setting preferred actions active by default. Simply check the boxes to activate an action. (4)
When ready, click the Save button.