What is it?
Dependent on how your system's application owner has designed the login process, there are a few ways to log in to the ITONICS platform.
The different procedures are described in the following.
How does it work?
1. a. First login after the in-system invitation email
In this first option, your application owner has sent you an email invitation to join the application. You should have received the email, and the email will include a link to complete your registration. Complete the entries for your user profile and start navigating through the system.
If activated, you will be also asked to read and accept the Terms of use in order to access the platform. If you do not accept these terms you will not be able to log in.
1. b. Regular Non-SSO login
After completing the account registration and being asked to log in to the application, you will be asked to provide your Username and Password. Please note that your username does not necessarily need to be your email address.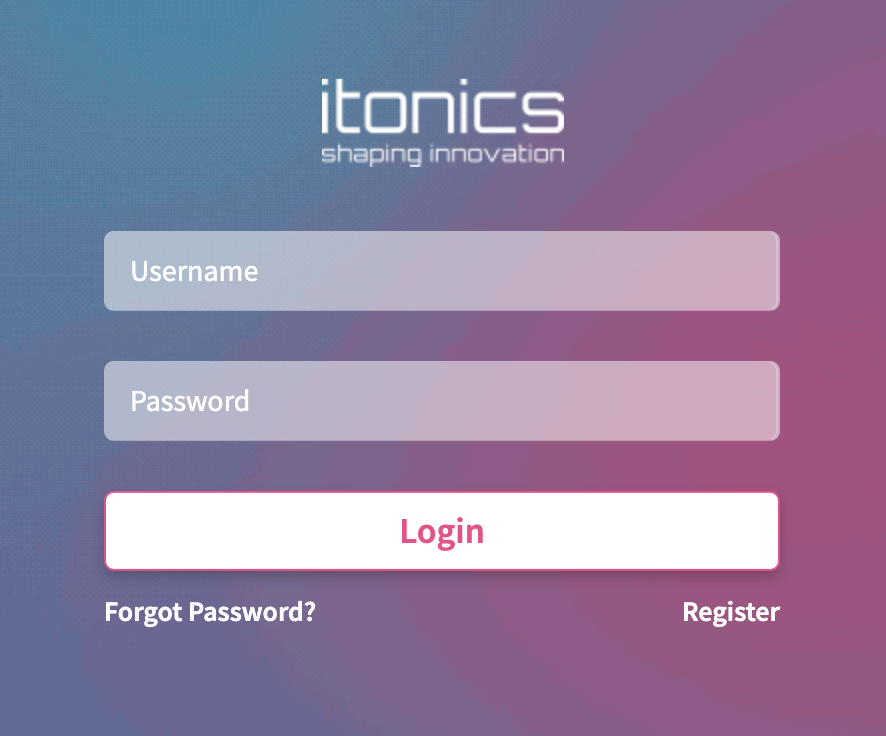 1. c. SSO-login after sharing the application URL
If SSO is configured, you should just get the application URL from your application owner and paste it into your browser. Depending on the configuration, you will land on the login page of the application from which you need to press the button under "if you are a member of the [company], please use this login".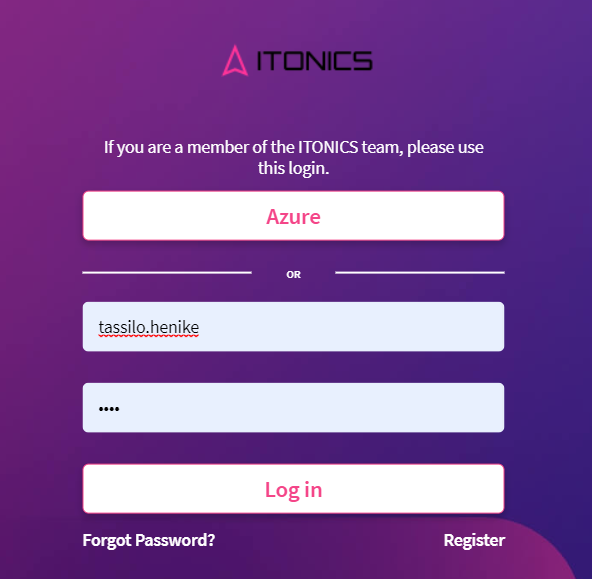 In some cases, it can be that you do not see the login page and that you will directly land in the application. If activated, you will be also asked to read and accept the Terms of use in order to access the platform. If you do not accept these terms you will not be able to log in.
For any further login, you just need to follow the same principle as described above and paste the application URL into your browser.
Reset your password
If you forget your password, click Forgot password? on the login window. Enter your email address or username and click Send to get recovery instructions to the registered email.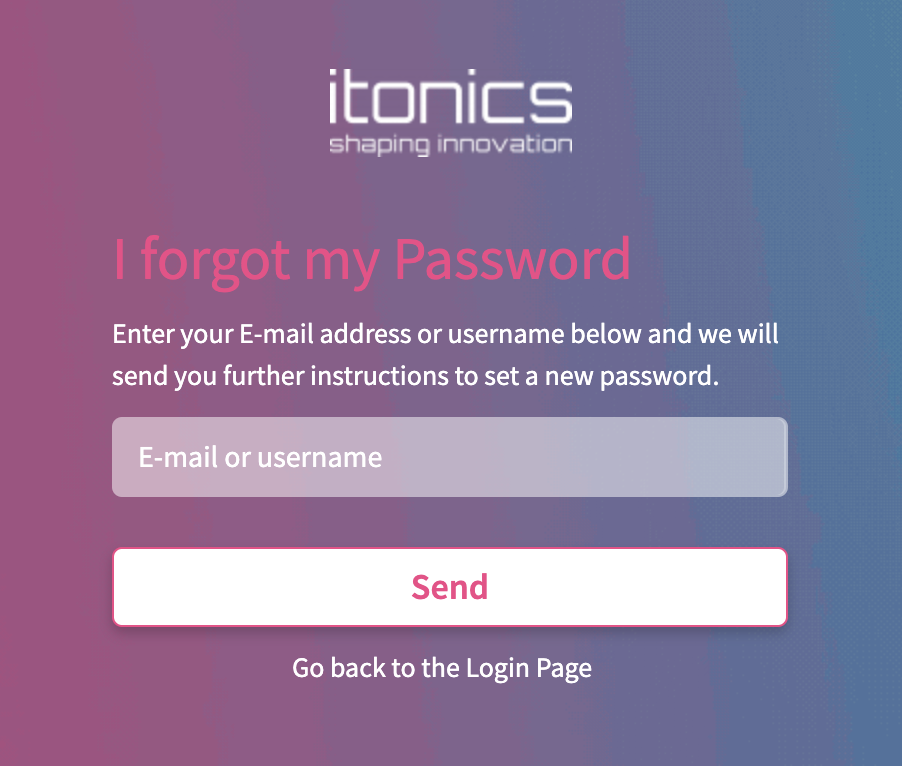 Follow these steps to create a new password and log in again:
Check your email for the password reset mail.

Follow the link and create your new password.

Log in again.
Please note: the reset link sent through email is valid for 24 hrs and if the link is clicked after 24 hrs its redirected to login saying that link will be invalid.
Requesting an account
In case you have not received an email invitation from the Application Owner, you can use the register button. Please read through the details in this article on requesting an account.