User Registration
If you visit the ITONICS Innovation platform for the first time, you have to create an account.
Register to the platform
To create an account on the platform, click on the Register link below the input fields.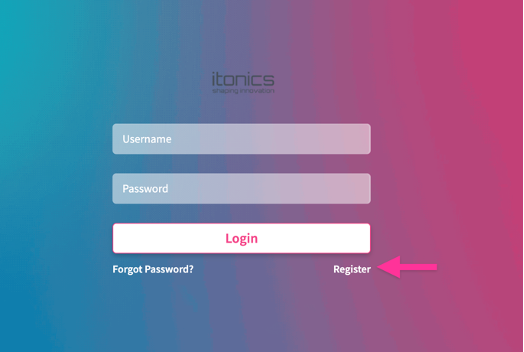 Now fill in your data in the respective fields:
Enter your company E-Mail Address (1)
Your First and Last Names are also required information (2)
Create a Username, it has to be a unique one and used for logging into the Platform (3)
Set the Password; pay attention to the password strength and then Confirm the password (4)
You will see several letters and numbers in the box below the password fields. Enter the given characters in the input field in an exact way, as they're displayed (5)
Last, press the Complete Registration button (6)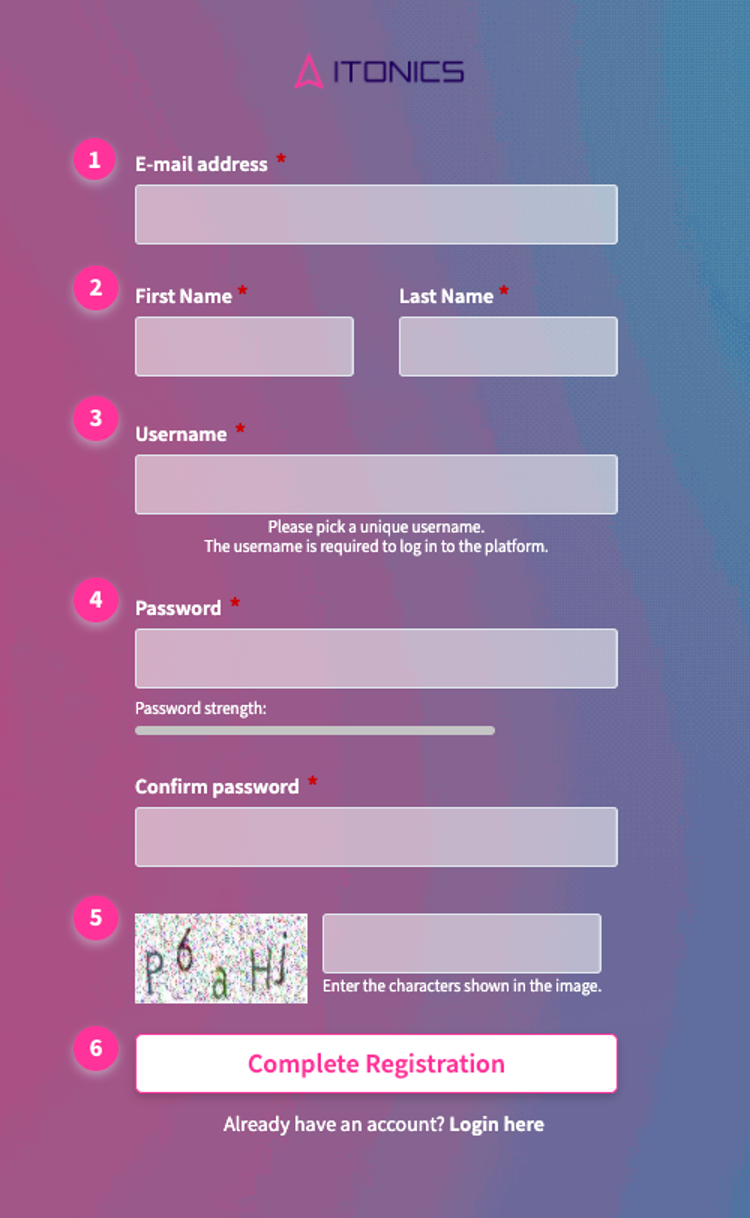 Next, you will receive a confirmation e-mail and after the system administrator reviews your request, you'll get another e-mail on successfully completed registration. Follow the link in the email, click Save, and after that, you're free to use the #1 Innovation Platform.