This release focuses on:
Improving the Board visualization

Improving data analysis on the custom dashboard

Facilitating sharing of collective filter views
Innovate better. Faster. Together.
To deep-dive into the details of the release, take a look at the release notes.
Configurable labels on cards on the Board
We have introduced a new functionality to provide further information to the Board visualization. Now, it is possible to add up to three configurable labels to be displayed on the element cards on the Board. Use this feature to make your Board view more informative by providing, e.g., information about project responsibility, due dates, or status information directly on the element cards.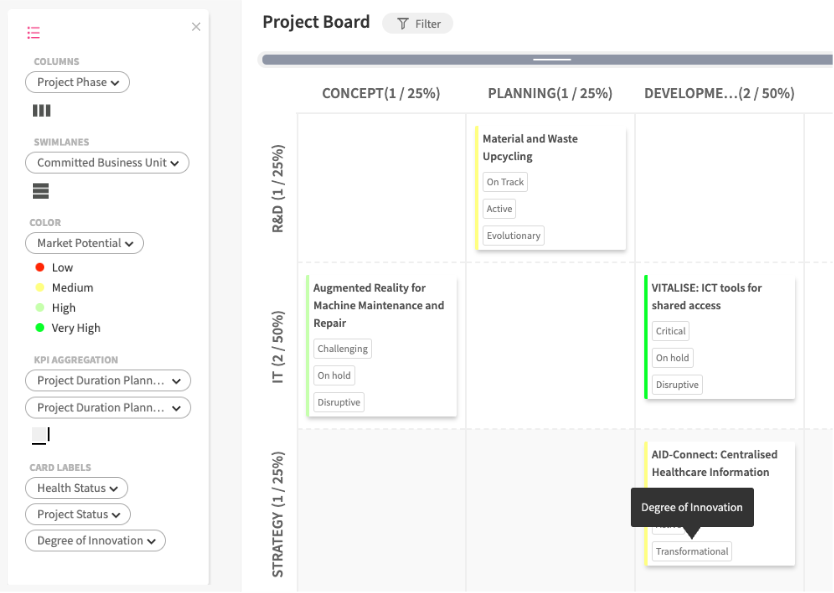 Dashboard filters
We have implemented a new functionality to facilitate deep diving into the specifics of your data within the custom dashboard. Make use of the new general filter section on your custom dashboard to easily drill down information across charts, while having the option to understand the applied filters in more detail per chart. This feature will provide a more informative dashboard view.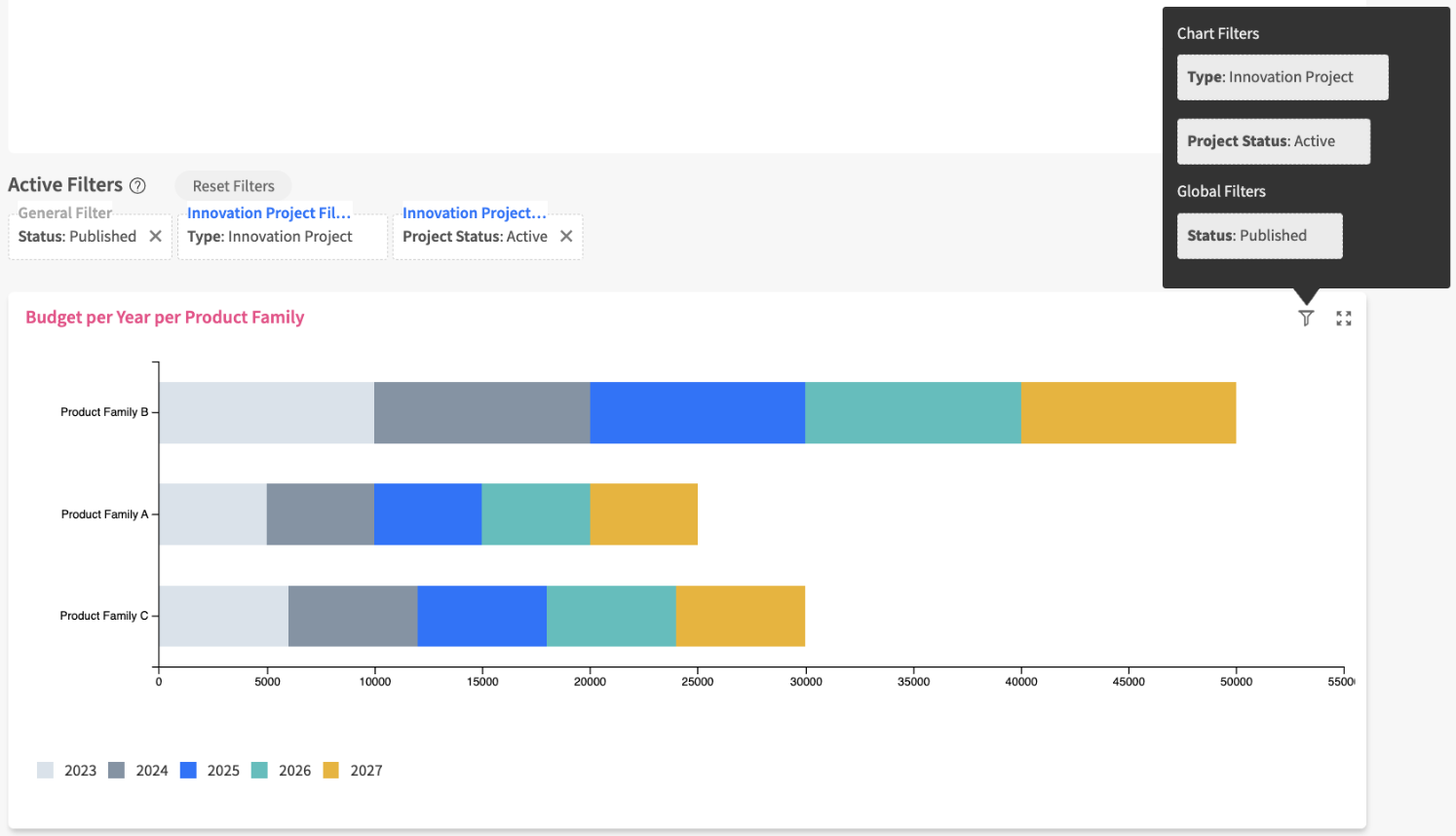 Global saved filters
We have implemented a new functionality to easily share specific filter combinations with a selected group of users or globally to facilitate achieving a collective view of relevant elements. Apply your desired filter selection, save the filter settings, and share them with either selected users, user groups, particular contexts, or different user roles. On sharing action, you can further choose to also make filters publicly available within the system, or save the filter settings for your own private use to quickly come back to a specific element selection.