What is it?
Sometimes, it may be necessary to work on a campaign and its submissions outside the ITONICS system. To do this, you can easily export a campaign to Excel or PDF.
How does it work?
If you simply want to download the data of a campaign, e.g., its title, description, challenge manager(s) information, go to the detail page of the respective campaign you want to export. Find the actions menu (three dots) on the top right and select Export as xlsx (1) or Export as PDF (2). The download process will start automatically.
If you also want to download the submission data, please open the Explorer. Filter the available data for the content that is of the type of your campaign submission. When you only see all submissions to the campaigns, navigate to the 'related to' filter.
Search for the specific campaign title and select it in the filter by clicking on its entry. Now, all submissions are filtered down to the submissions that are related to your campaign.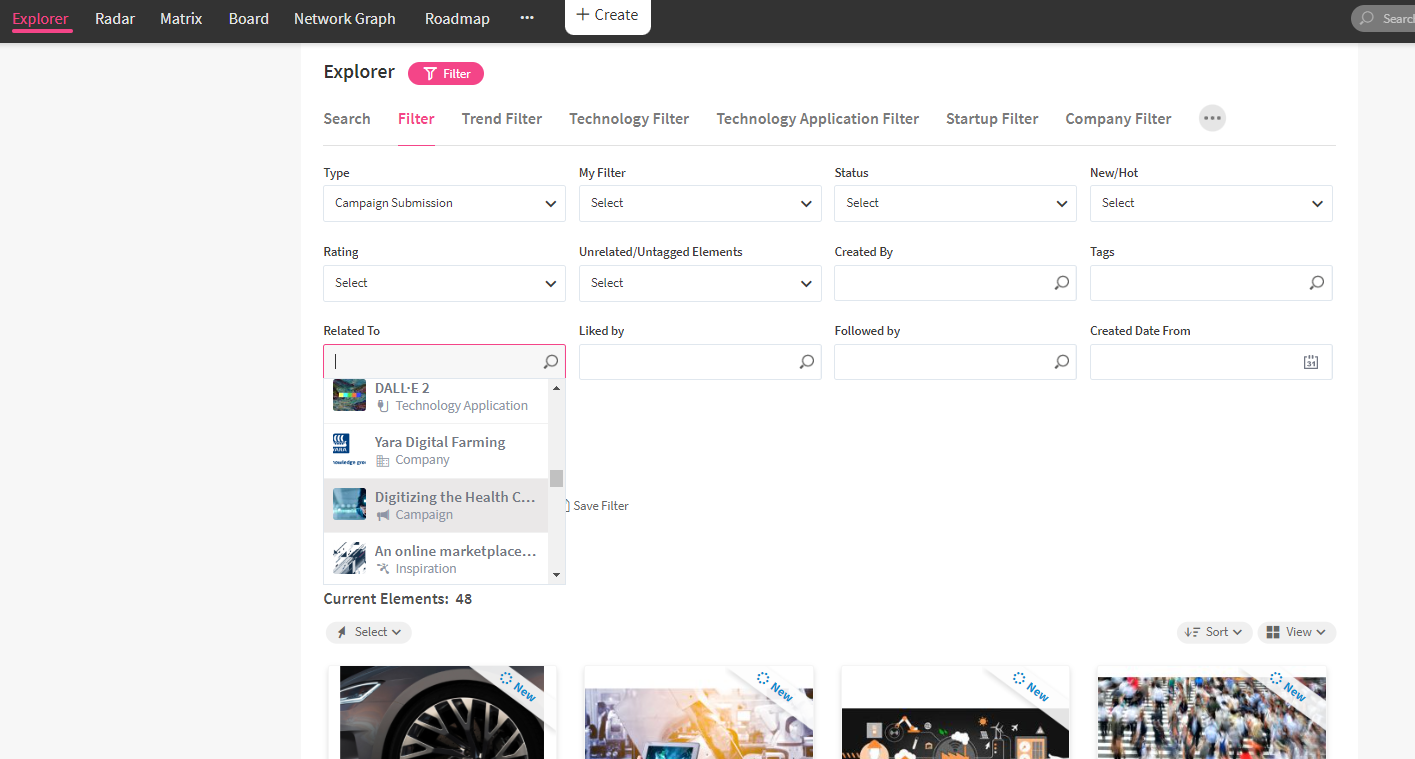 You can now select all or just a subset of the submissions. Click the Export icon in the actions menu appearing after your selection. Choose between Export to PDF, Export to xlsx or Export to xlsx (all data). The download will start automatically.
When you choose Export xlsx, it will export only the element profile and meta-information with user activities like number of likes, number of relations, number of comments, etc.
When you choose Export xlsx (all data), it will additionally export table data, Roadmap data, and Milestone data if the respective modules Table Configuration or Roadmap were used with the element(s).
The export will be prepared in the background and once ready, you will get a notification in the notification center.