What is it?
You want to ensure that the content coming into your system is high quality. To help you publish content of high quality, we offer a review module that can be activated for each entity.
In principle, the review module makes sure that before new content gets published to your system, it has been confirmed by a user with a specific role.
How does it work?
To activate the review module, navigate to the top right corner and the Settings Wheel > Entity Configuration > Entity Configuration. Select the entity for which you want to activate the review module by clicking on the pen icon.
Navigate to the review module card and check the box for it.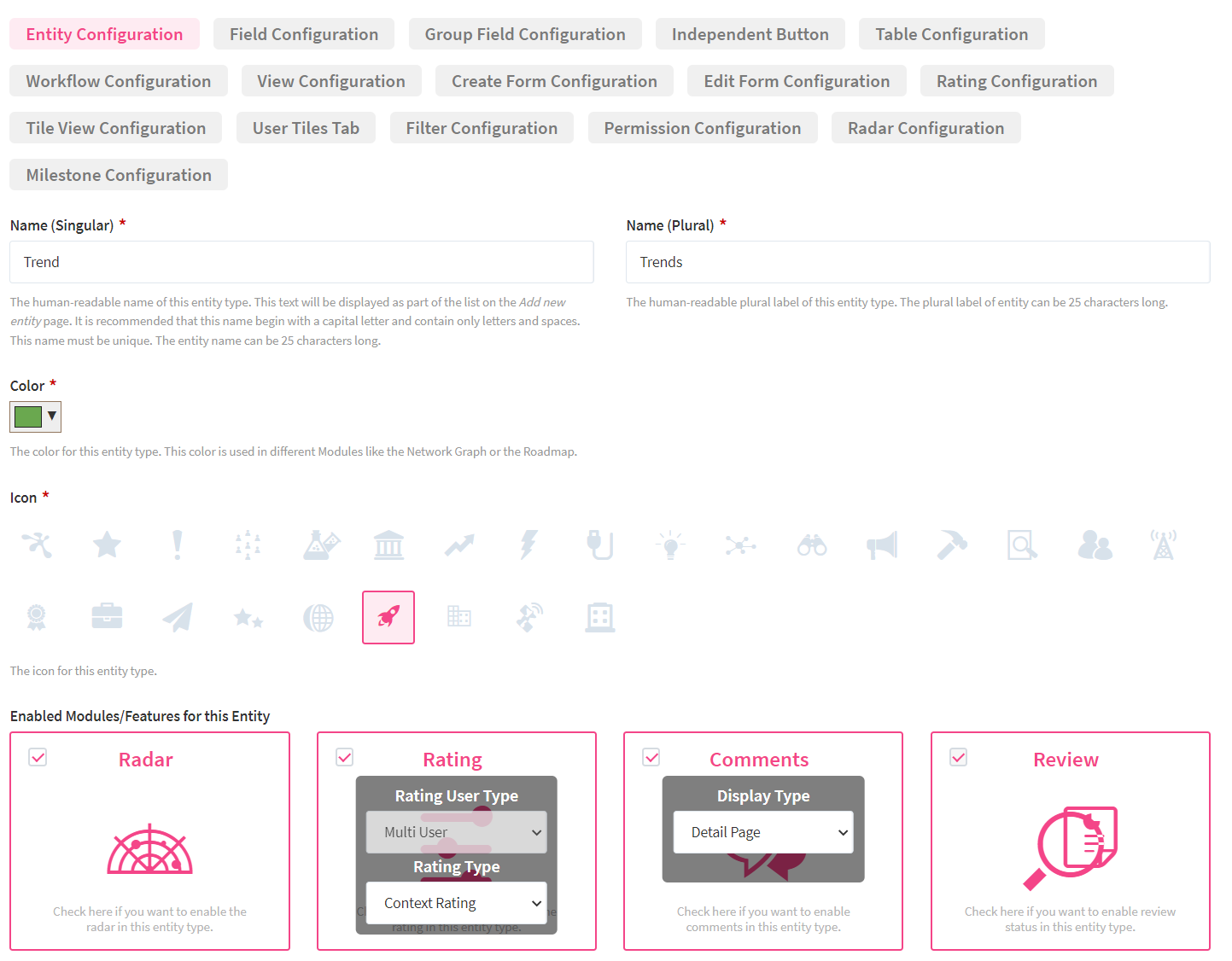 Every new content that is created via the create button will now get the status "under review" once it has been created by a user. The user will see this by the button "Send to Review" and once sent by an information message on the content element, saying that the content is currently under review.

At the same time, users with permission to "publish signal under review" will get a notification that new content needs to be reviewed.
The permission can be set from the entity-specific permissions under "publish [entity] under review" if the review module is activated.

The reviewing users also need to make sure that their notification setting for the email template "An element needs to be reviewed" is activated. If this is all set, the users will get an email notification and will be able to reject or publish the element from the top of the content element.
If it is rejected, the reviewer can add a comment about why this content element is rejected. The content submitter has now the chance to work again on the content and submit it again for another review.
Please note that using the review feature too extensively can also have negative consequences on user engagement. Therefore, use the review module wisely and only for content that really needs to be polished.