What is it?
The ITONICS Radar is the module for displaying a rich content landscape and understanding it easily by representing multiple characteristics simultaneously by the distance to the radar center, placement in a segment, color, size, and shape.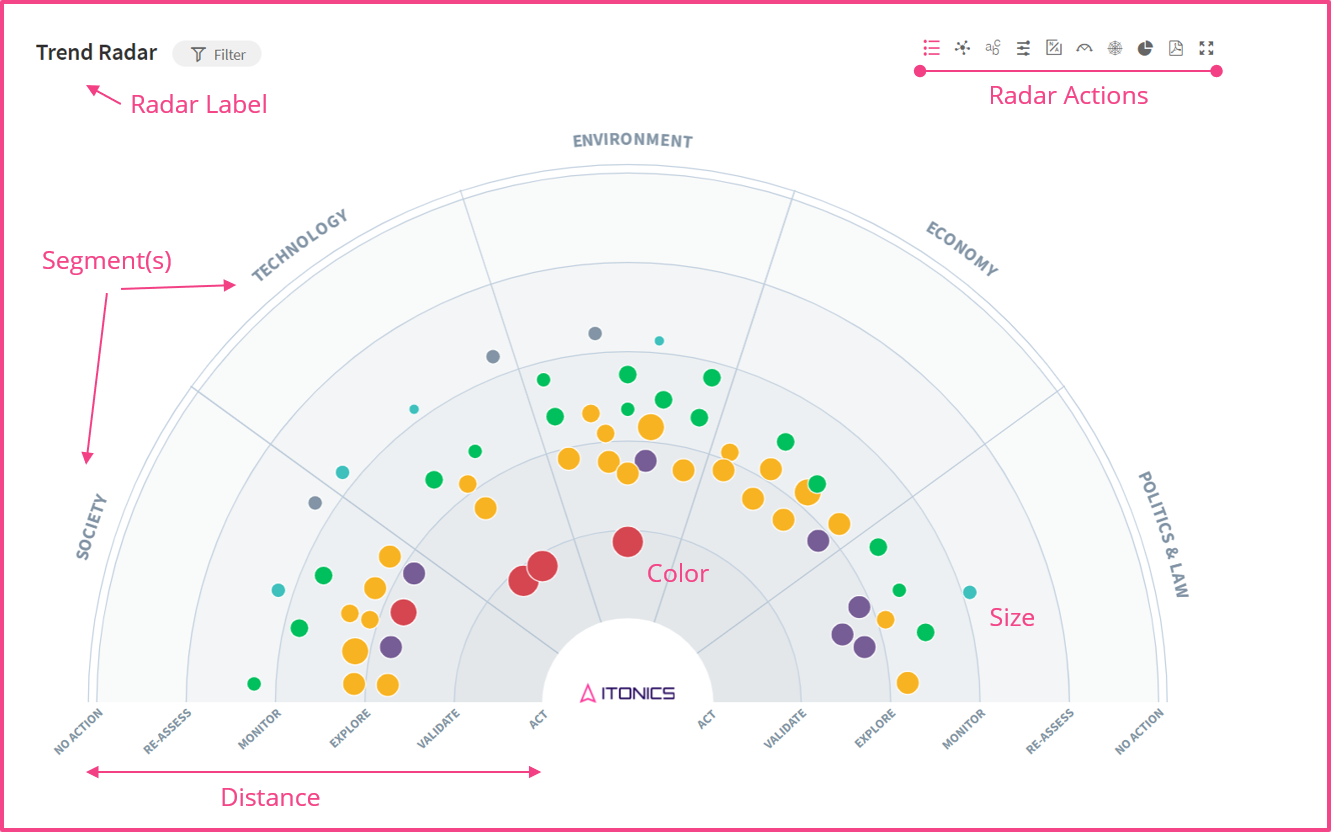 Note: Please note that the availability of a module depends on your license. Please talk to your account manager to clarify any questions.
How does it work?
While your users will later have the option to customize the radar to their needs, you need to provide them with a default configuration. Radars can be built on top of each entity. This also means that content displayed on the radar will be always of the same entity type.
To activate the radar module, go to the Settings Wheel > Entity Configuration > Entity Configuration and open the respective entity by clicking the Edit (pen) icon. Look for the Radar card under the Modules/Features section and check the box on the left corner of the module card.
When the checkbox is marked, the card will change the layout color from light grey to the system color. Do not forget to press the Save button at the bottom of the page.
Please note that the ability to activate the radar depends on your license.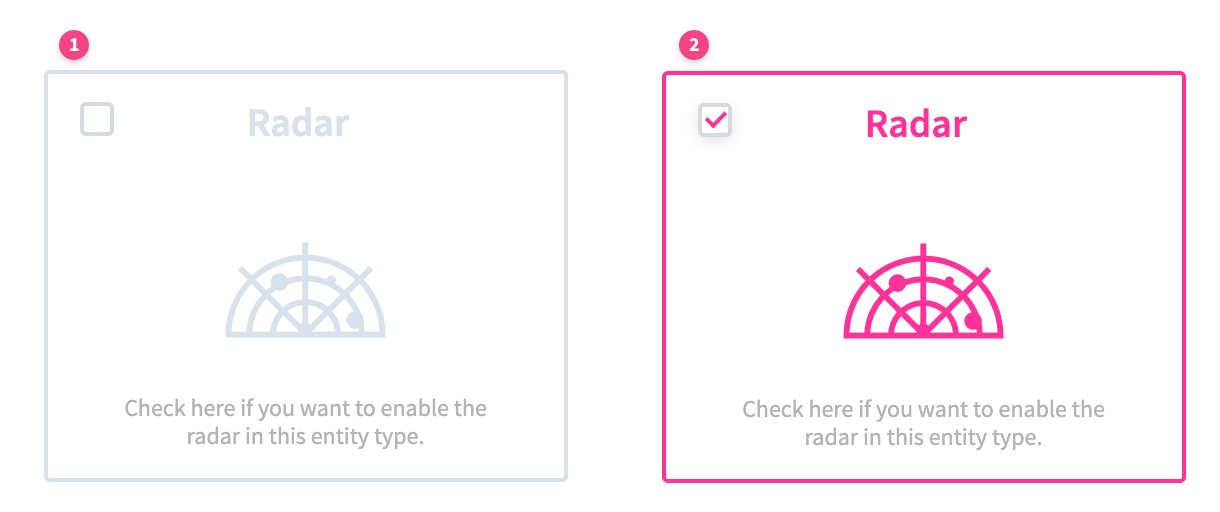 After enabling the module, you can configure the default view according to your preferences. To access the Radar Configuration tab, click on the Radar icon on the Entity Configuration interface.

From the Radar Configuration you can make changes to configure your Radar view: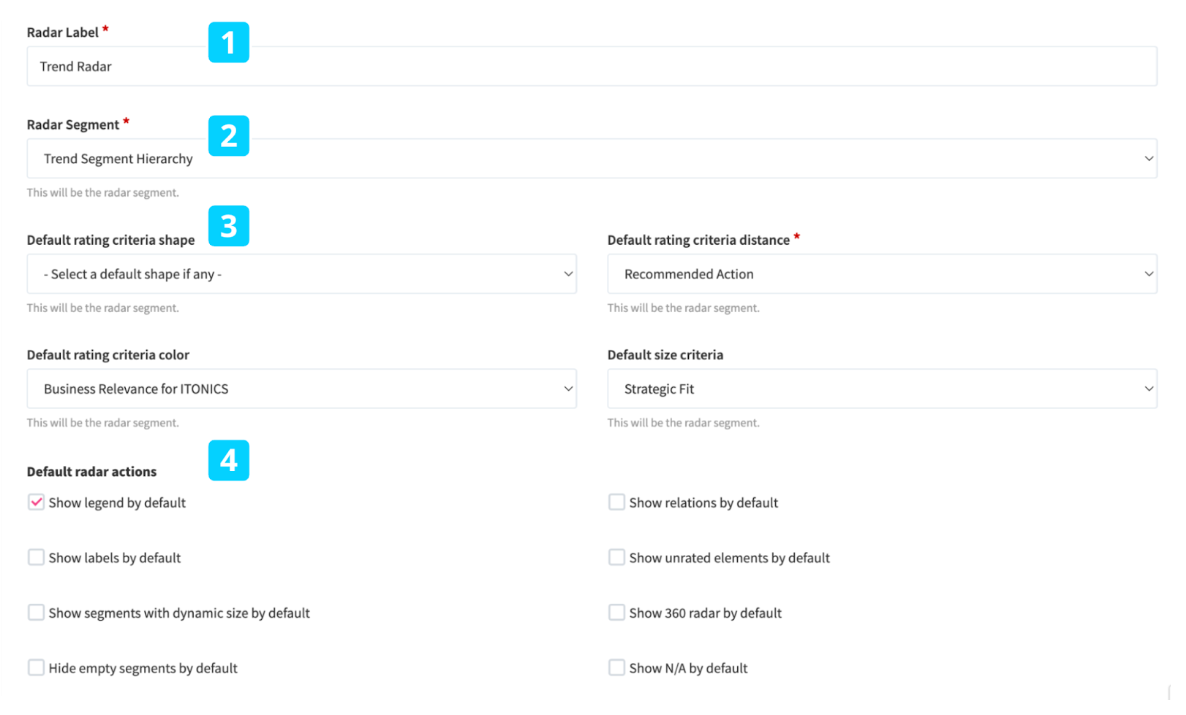 Make sure to check the view permissions for the radar setup within the entity-specific permission scheme.
You can access your new radar from the main navigation menu by hovering over the radar section.
To get some inspiration on how to best structure your radar, read on in this article:
How to best segment and split your foresight work