Use filters to quickly search through your innovation content in the Explorer. There are several filters that make it easy for you to narrow down the content and find the information you are looking for.
In some cases, it makes sense to enable/disable filters, so the user can customize the experience and focus only on relevant filter options.
How to use the filter configuration.
Go to Settings > Entity Configuration > Entity Configuration to open the Entity Manager. In order to enter the entity configuration of an entity, click on the Edit button of an entity.
In the entity configuration, click on the tab Filter Configuration (1) to open the filter configuration.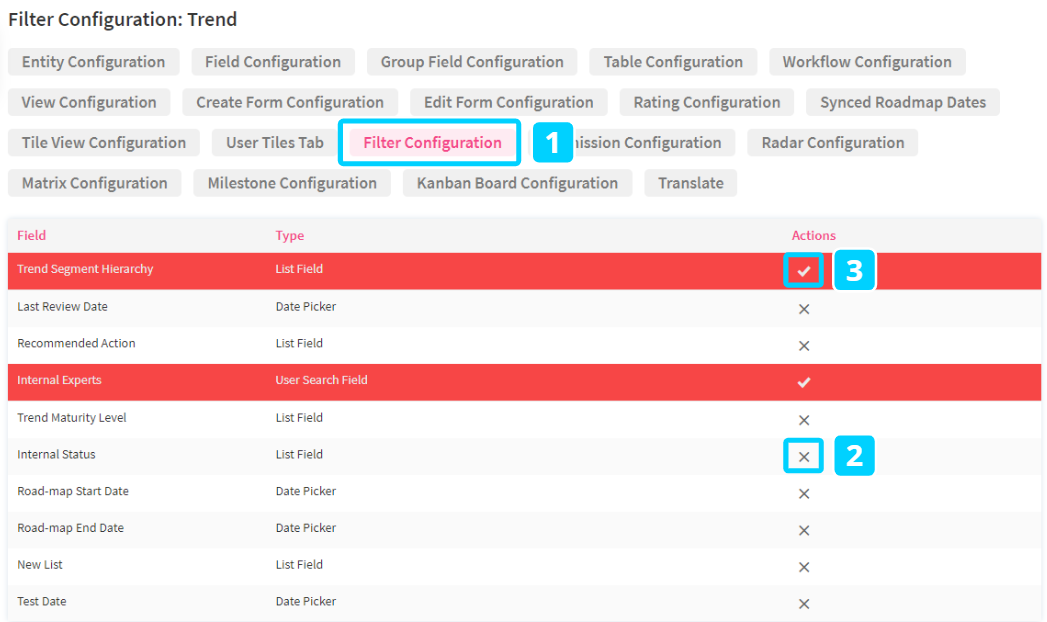 You now have the option to either disable the filter for a field (2), or enable the filter for a field that was previously disabled (3).
Note: Disabling filters will disable the filter option globally across all visualizations.