What is it?
Use filters to quickly search through your content in the application. There are several filters that make it easy for you to narrow down the content and find the information you are looking for. In general, filters appear based on the attributes and rating criteria that you have defined.
Since this can become a lot, it might make sense to enable/disable filters to not overwhelm the users.
How does it work?
Go to the Settings Wheel > Entity Configuration > Entity Configuration. Click on the Edit button of an entity. In the specific entity configuration, you will find the tab Filter Configuration (1).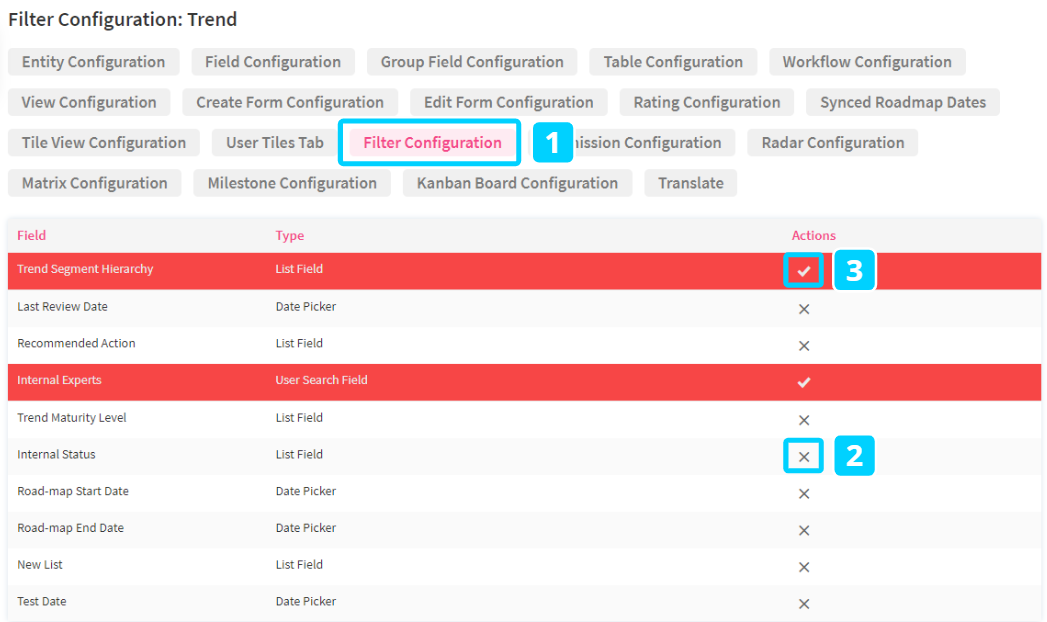 You now have the option to either disable the filter for a field (2), or enable the filter for a field that was previously disabled (3).
Please note: Disabling filters will disable the filter option globally across all visualizations/modules. Furthermore, the rating criteria cannot be deactivated!