ITONICS Enterprise offers an out-of-the-box approach when it comes to engaging users through the Innovation Platform. The system is able to measure users' activity and based on that, reward them.
ITONICS Enterprise Gamification contains two parts:
ITONICS provides the possibility to enable each part separately.
Activity Points
Activity Points can be earned by performing single activities, like:
Activity types: We differentiate activities as entity-specific (create) and generic ones (all others).
Entity-specific

means that we can set different values to the same activity but for a specific entity, i.e., creating a Trend can be more valuable than creating a Technology, etc.

Generic actions

mean

that the activity value can be configured for all entities at a time, i.e., commenting on a Trend or on a Technology will earn the same amount of points.
Badges
The Badge is a visual representation of what users have accomplished based on their activities. When you perform an activity several times or earn a needed amount of activity points, you will unlock a new Badge. The popup will notify you which badge you achieved, and you can directly go to your profile to see the overview of your achievements. (1)
After performing a single activity, you will notice the toast notification that displays how many points you've earned from this engagement and the total amount of your activity points. The notification will fade after 5 seconds. (2)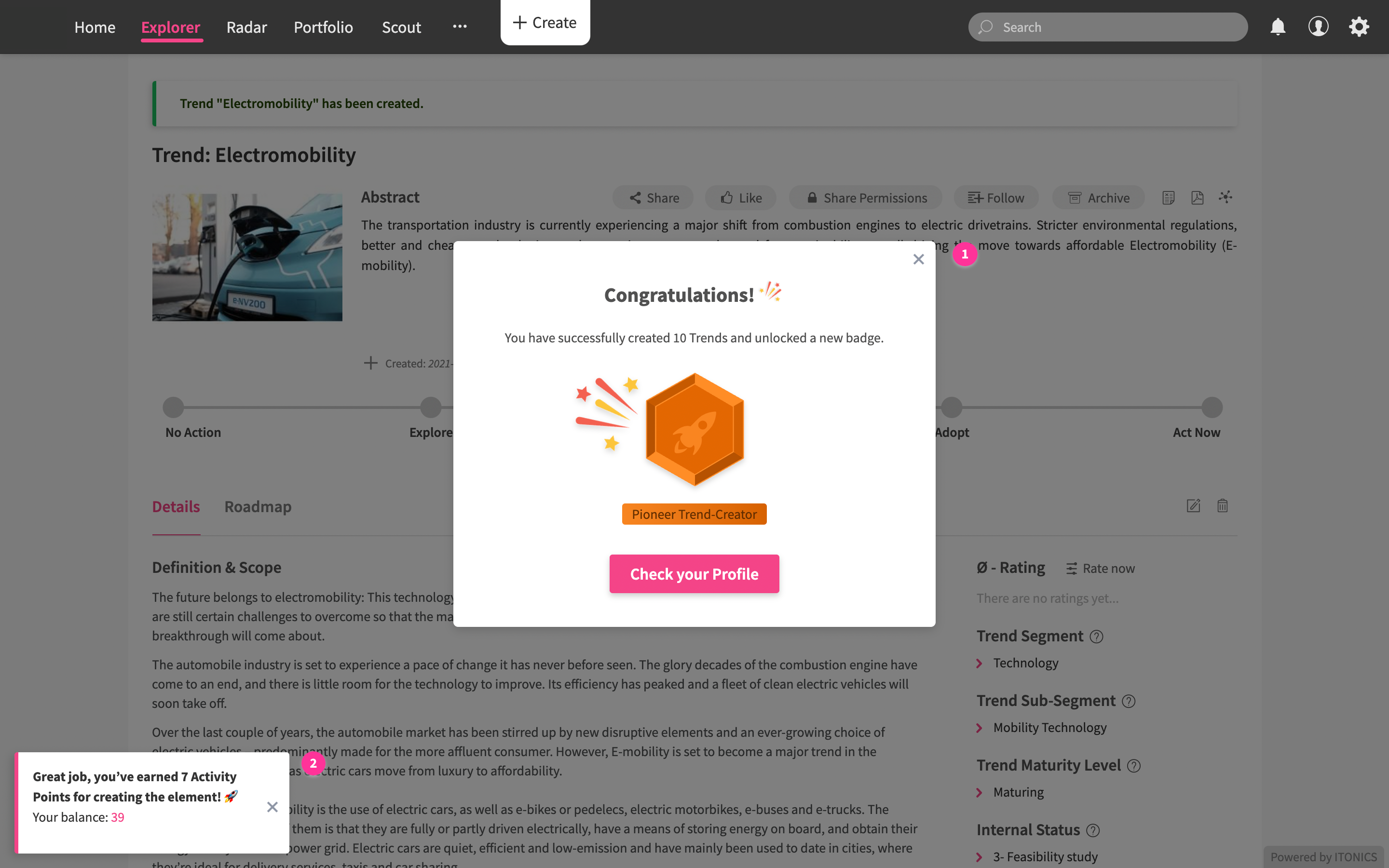 The total balance and active Badge label are always shown on the user profile below the profile image.

Further details regarding a user's performance or achievements can be found under the Activity Tab on the user profile.
Learn More: