Who can use this feature?
Only the Application Owner role can use this feature.
A Group Field can contain few fields that logically belong together, and define a particular, more complex Field. For example, Company Information can be a Group Field that contains fields like Website, Location, Founding Year, or Number of Employees.
Navigate to the group field configuration
Go to Settings > Entity Configuration > Entity Configuration. Then choose an entity and click on the Group Field icon.
Add a group field to an entity
Choose the field you want to edit and click on the edit icon (1). You can also add a new group field by clicking on the Add Group Field button (2). By clicking on the delete icon (3) you can delete the chosen field.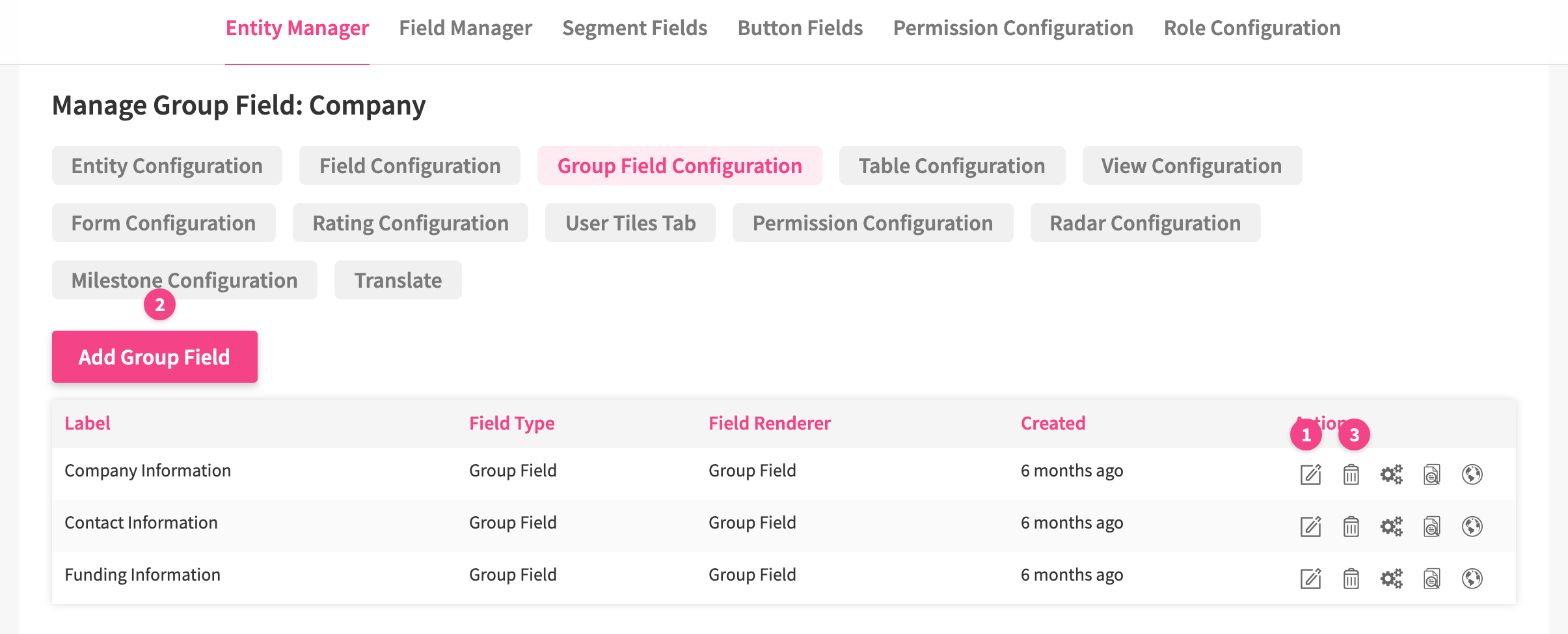 When creating a Group Field you are presented with three attributes: Label, Field Type, and Default Expand. Starting with the Label, define the name of the group. With the drop-down (Field Type) you can select Fields that you want to have in this group, from those that you defined before.

When you select the Default Expand checkbox, the information will be expanded in the default view. In the example below Project Information is presented with an expanded view while Project Aspiration is an example of information presented in a compressed view.