The Explorer is one of the core modules on the ITONICS innovation platform. There you can find all the elements that exist throughout the system, not only active but also drafts and archived ones.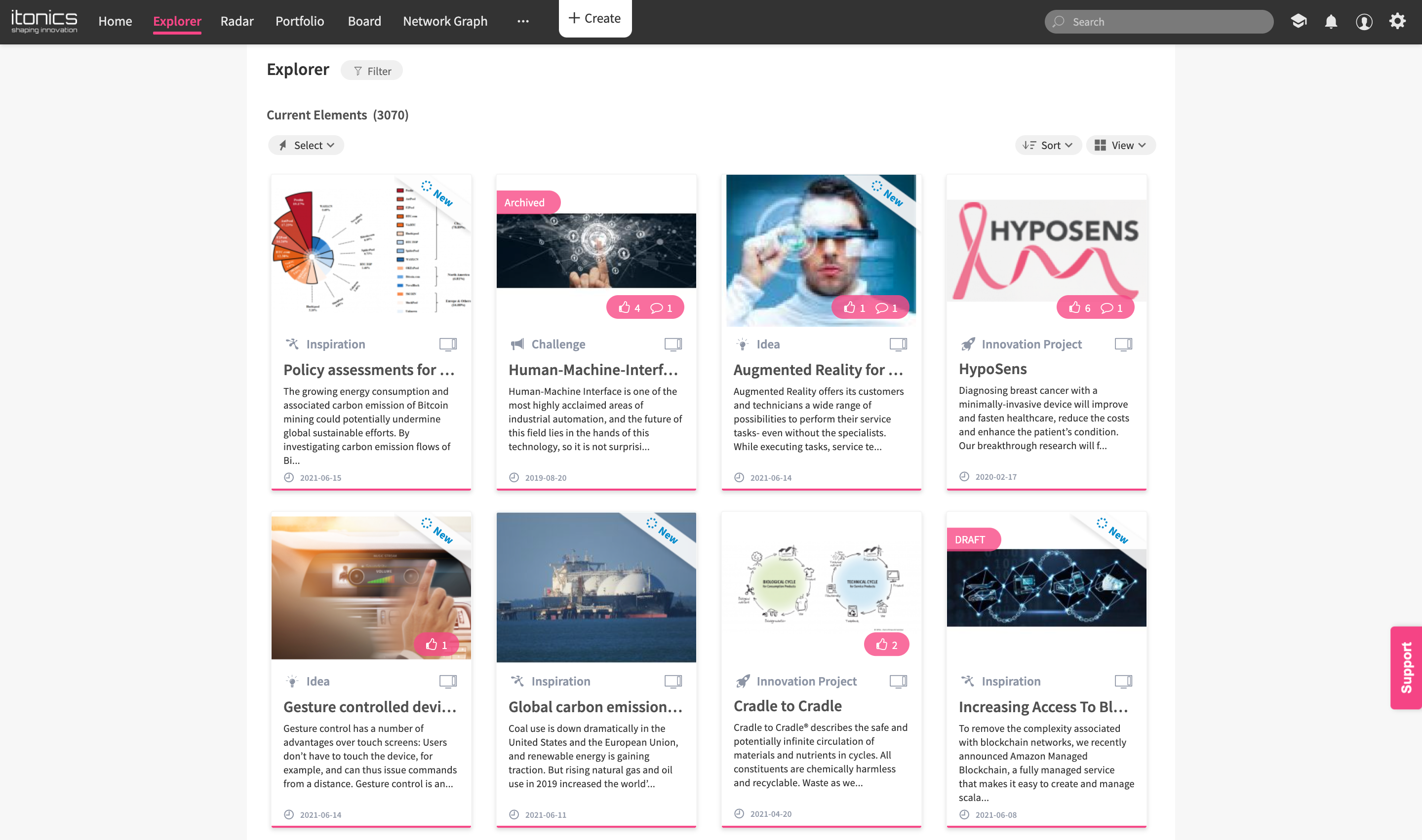 The Explorer Filter offers the chance to narrow down results and find the elements that you are looking for easily.
You can configure the Explorer view and select between the different sorting options for the elements. To find out more, check the article about the Explorer layout.
There is also a possibility to select more than one element at the same time and perform bulk actions on them.
You can also perform certain actions directly from the element tile:
open the preview bar on the right side,
like or follow the element,
open the element in a new tab,
add your rating to this element,
edit or delete the element if you have permission to do so.