If you want to place some elements on the Roadmap, you need to make sure that the entity has the Roadmap module activated. Ask your Application Owner to check it for your system and if it's disabled, enable it.
After that open the Detail Page of any element you want to add to the Roadmap and go to the Roadmap tab.

Click the Add to Roadmap button, and a pop-up will appear. Fill in the required information.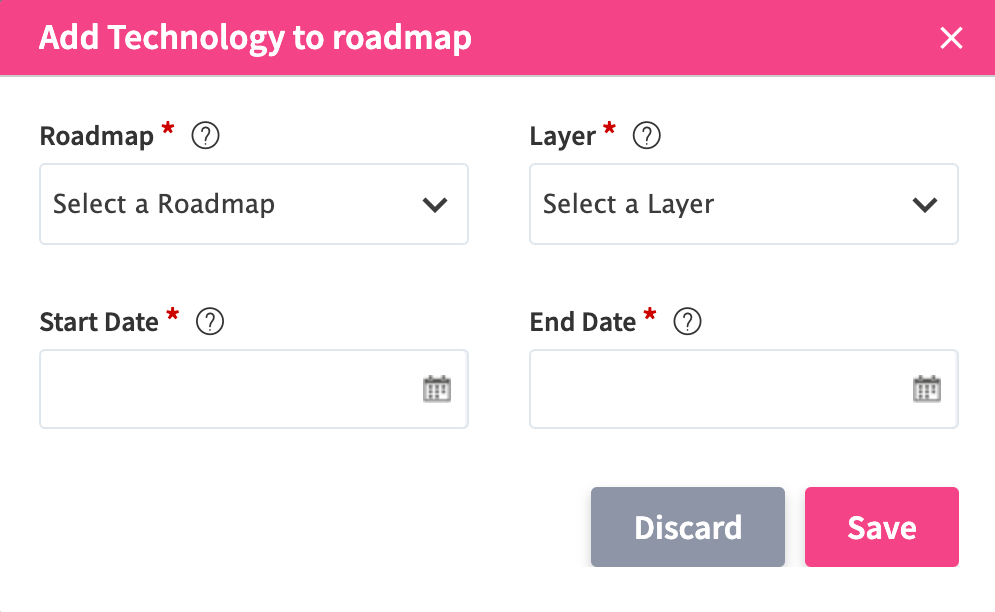 When ready, click Save on the pop-up. The Roadmap data will then be displayed on the Roadmap tab. There are some action icons on the right side of the Roadmap title. By clicking the first icon the actual Roadmap view will open in a new tab (1). Use the pen icon to edit the roadmap record (2). If you want to remove the element from the Roadmap, press the delete icon (3).
You will notice that there are more details shown on the Roadmap record. You can add these additional details to your Roadmap element:
Milestones (4)
Connected Milestones (5)
Connected Elements (6)
You can find detailed information about the above mentioned features under the article Milestones & Connections.
You are able to add the same element to another Roadmap (7) as well.