Who can use this feature?
Only the Application Owner role can use this feature.
To create the Roadmap click Create in the top menu and select Roadmap from the entity list. It redirects you to the Create Roadmap form where you need to complete the fields.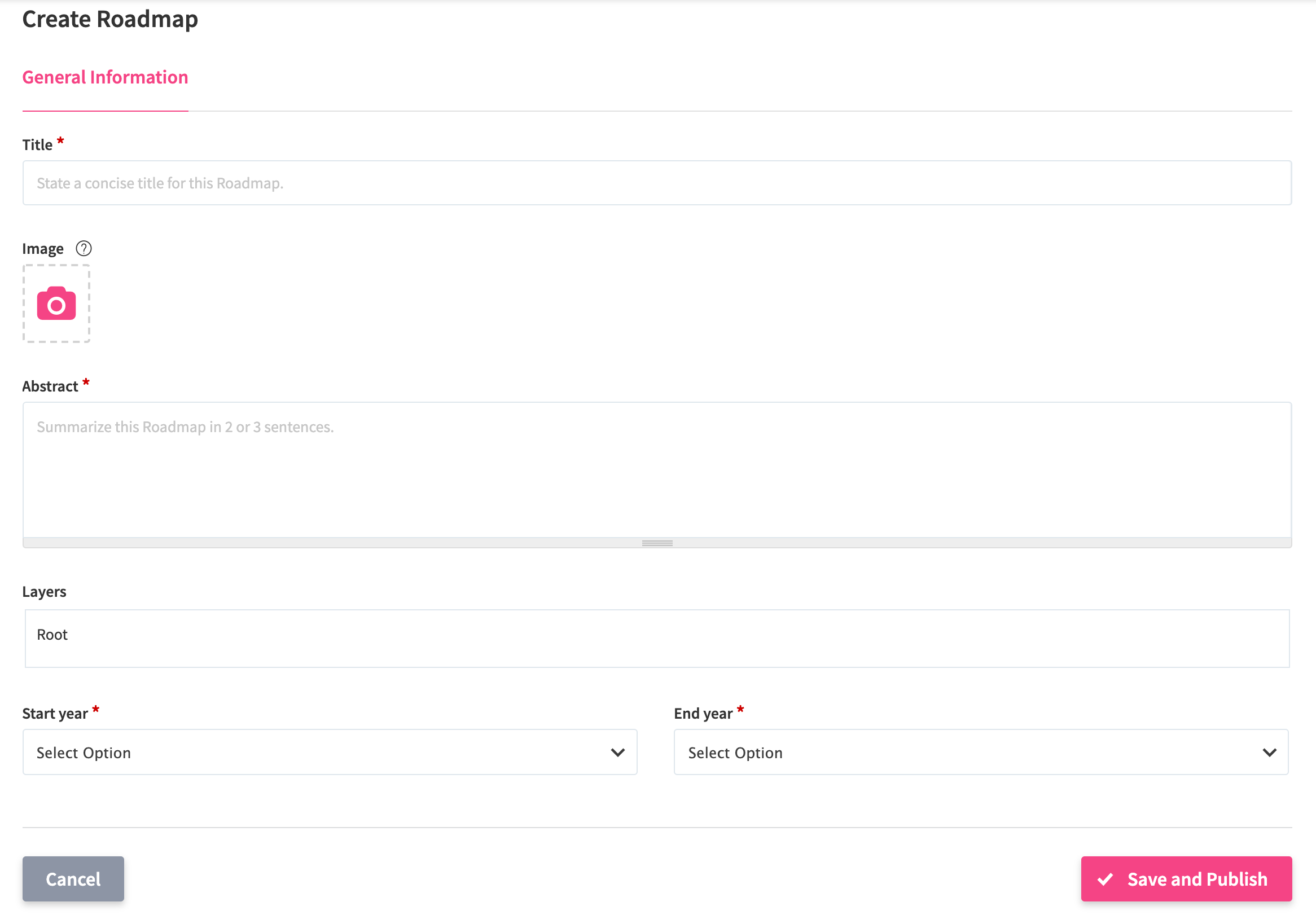 A title, abstract, start, and end years are required information to enter. You can add an image and layers if you want to (optional).
To insert a high-level layer, hover over the Root field and click on plus icon (1). You can type a new name for your layers and confirm by pressing ENTER or click Done. For any sub-layers you may hover over the added (sub)layers and click on plus icon again. To remove a layer hover over it again and click on delete icon (2).

Following the above steps, you can define and set up your layer structure for your roadmap in no time. The below shows a best practice example connecting (innovation) projects with technologies and partners.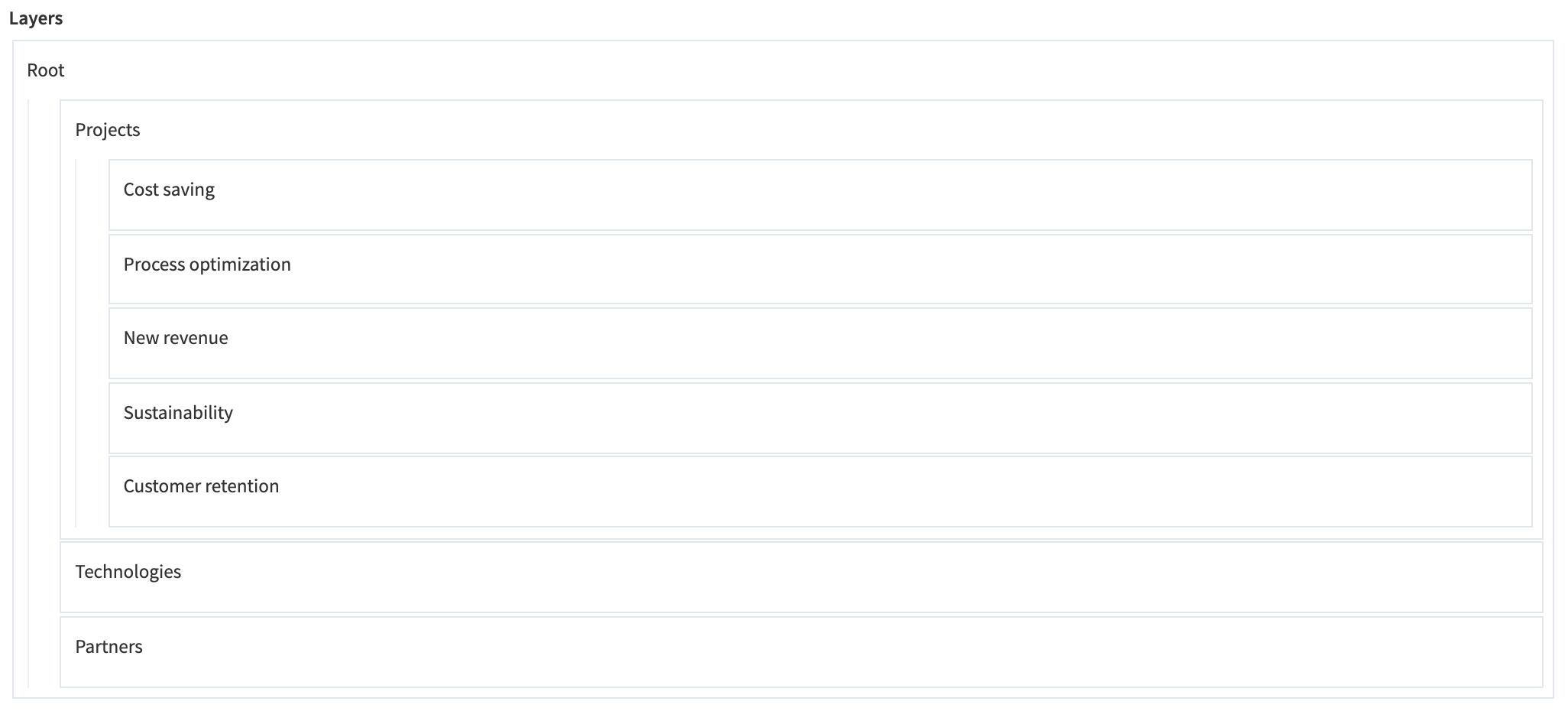 Press Save and Publish and let's start working with your first Roadmap.