What is it?
During your journey through and working with the application, you might encounter an issue or have a question. To pose such a question and inform your Application Owner about an issue, you will find in the lower right corner of your screen a support button.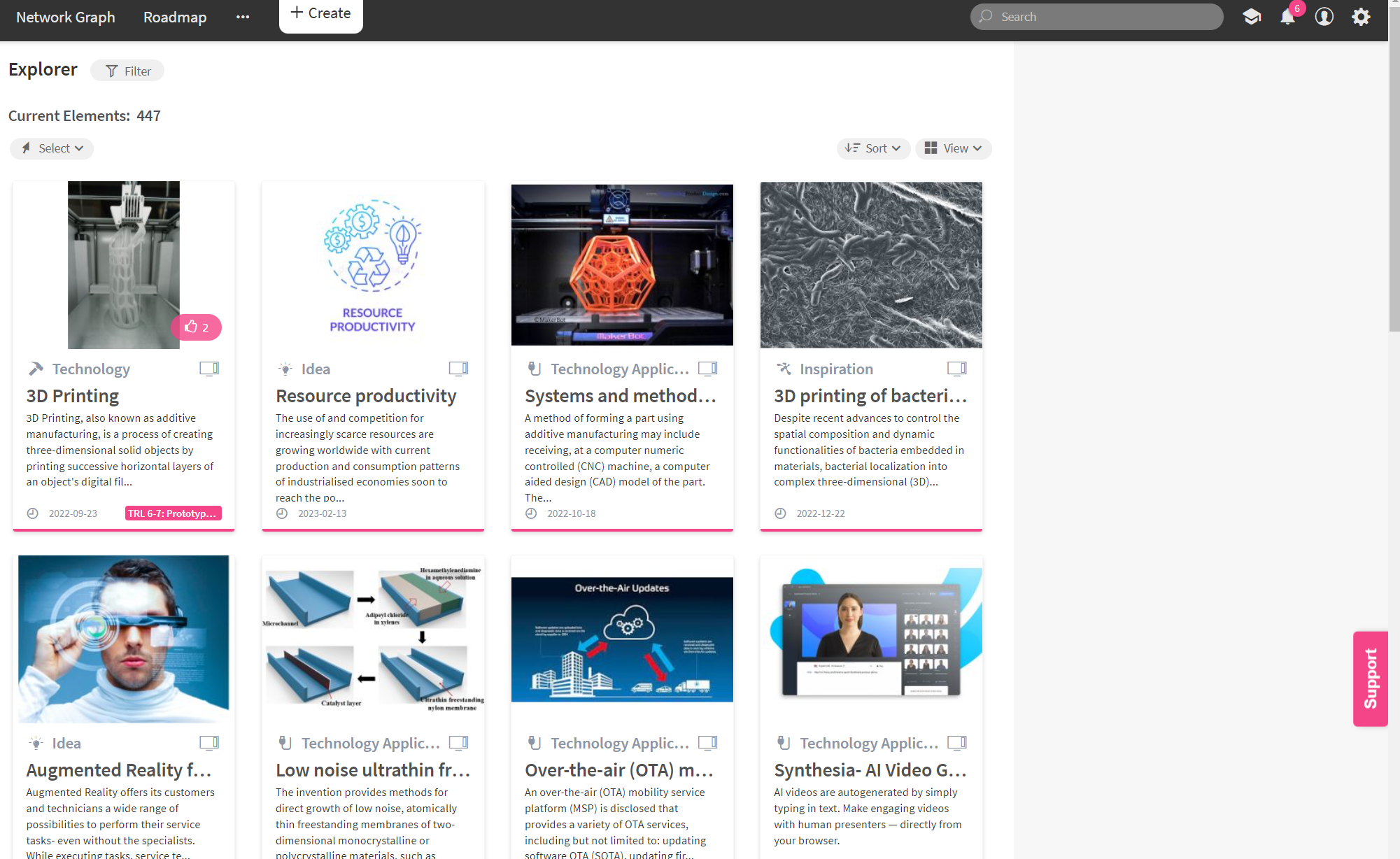 Via this support button, you can send your issue or question to your Application Owner. The Application Owner will then process it further.
To find help and understand the ITONICS application in general, you will find in the top right corner the professor's hat icon left to the notification bell. Via this icon, you will be directed to the ITONICS Knowledge Base.
How does it work?
You can find the Support Button on the lower right side of any page on the ITONICS platform.
By clicking it, you will be able to fill in a support request form.
Choose if you want to submit an

Issue/Bug

or

Feedback/Improvement

.

(1)

Briefly

name your problem

.

(2)

Summarize and

describe

the issue or feedback.

(3)
Attach a screenshot

to illustrate your request.

(4)
Click on the Send button to submit the request. (5)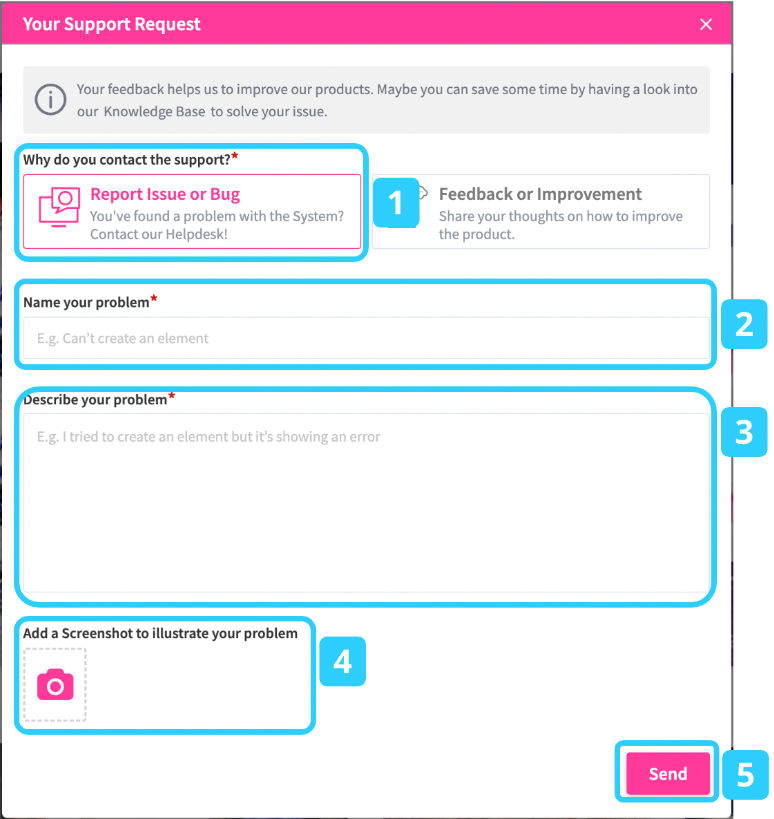 Note: Once you have submitted an issue or feedback, it will not automatically be sent to ITONICS. Instead, submitted issues and feedback will be stored and displayed in the support request overview of the ITONICS help portal. Here, the Application Manager or Admin role can manage and prioritize submitted issues and feedback, and decide what to forward to ITONICS. Please refer to the knowledge base article Managing Feedback for more information.