Memorable and exciting branding creates a unique experience.
Using your unique branding, specific images, and phrases on the system creates an instant association with news users. Having branding on your system can make the ITONICS system feel familiar and welcoming to your users. This will help users adapt to and adopt the system and will capture their attention in the first moments of logging in. It also helps to establish the new system in the minds of users.
Creating a brand consists of three components: color, icon, and slogan. Colors will mostly align with your corporate design guidelines, and you simply adjust the Innovation OS to match these.
For the logo, you can start directly and simply upload your company logo to integrate the system into your corporate environment.
Or, you can be a bit more creative and create your own logo and slogan for your system. If you are creating your own branding, consider the following:
It should be easily recognizable.

It should be easy to understand.

It should clearly communicate your message.
Here are some examples.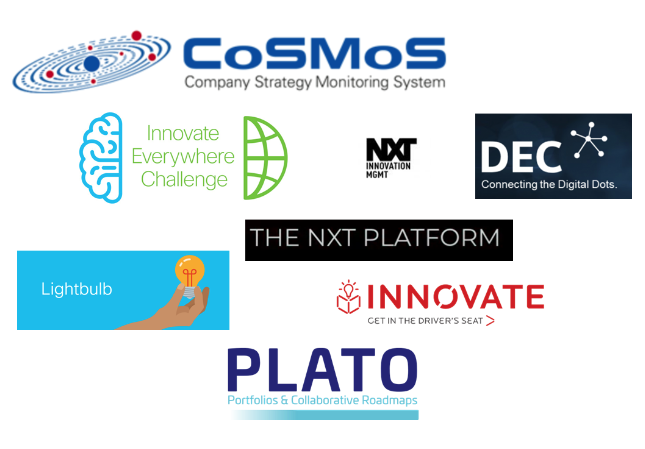 To help you craft your unique message, consider using the following as a guideline:
Then, you just need to visualize your message and include it in the platform. You could also use this branding in any communication relating to your innovation activities.