Keeping a finger on the pulse of how agents of change are behaving is crucial for scanning and scouting activities. Agents of change include trends, technologies, and startup activities, and the ITONICS Signals engine supports the easy monitoring of the above use cases and others, including partners and risks.
Some examples of how the ITONICS Signals engine supports scanning, scouting, and monitoring include:
Helping you identify companies that are working on interesting technology.

Helping you recognize the potential impact and future importance of an agent of change.

Helping you understand the future impact in the context of time, geography, and related topics.
In the Signals tab, we now display companies for the current Element next to the Signals themselves. The companies are ranked by how often they are mentioned on the Signals included in that topic.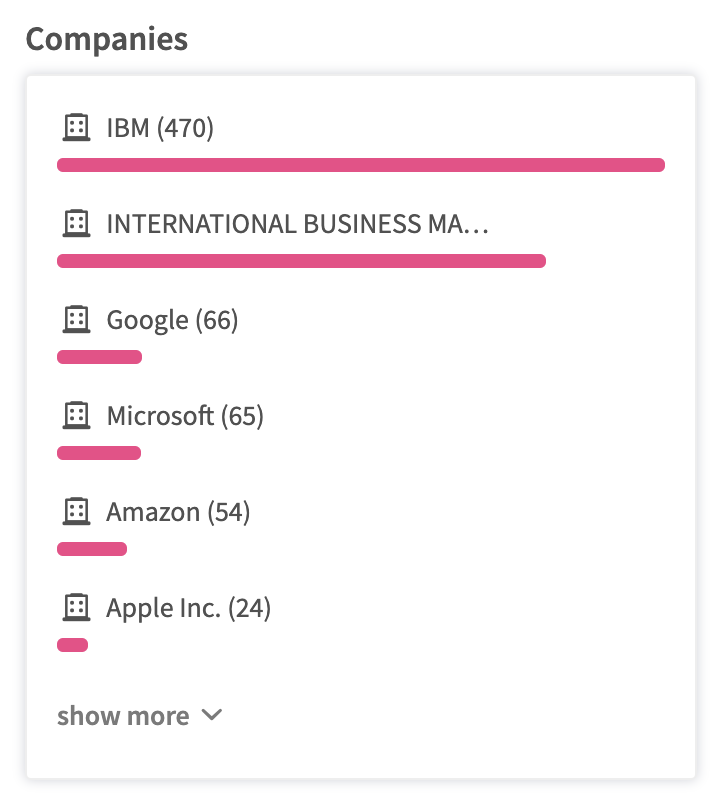 When looking into technologies, it is effective if you filter the feed to only show patents. Doing so will display companies that are directly investing in the technology.
Companies that are mentioned on a Signal are also shown on the Signal card.

In the Companies widget you can:
Create an Element from the company (1)
Add the company to the filter so that only relevant companies are displayed. (2)
Expand the widget to show more results (3)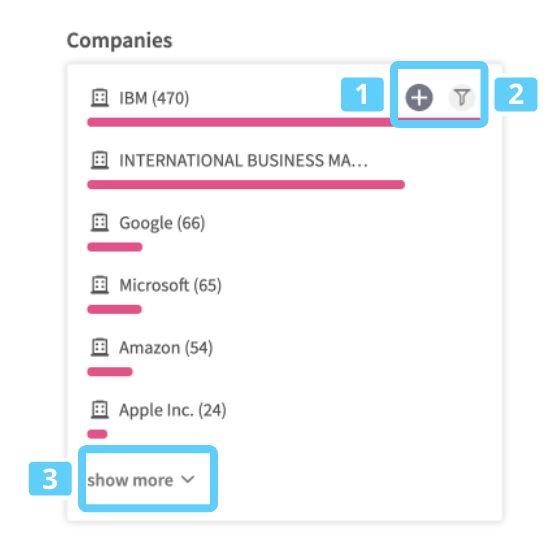 Creating an Element from a Company
Info: In order to create Elements from the Company entries in the Signals tab, you will need to first activate the Crunchbase integration in the entity configuration. Here's how you can do so.
Clicking on the + button on a Company entry in the Top Companies widget will open the Element create form in a new tab. ITONICS now connects to the Crunchbase API to identify the company based on its name, and then prefill the fields with information as configured in the entity configuration.
Click on the + button on a Company entry in the Top Companies widget to open the Element create form in a new tab. (1)
ITONICS now connects to the Crunchbase API to identify the company based on its name, and then prefills fields with information as configured in the entity configuration. (2)
Once you have created the Element, you and your colleagues can access it again by clicking on the link out icon in the Top Companies widget – no matter on what Element profile you are. (3)