What is it?
ITONICS Dashboard provides you with the opportunity to create custom at-a-glance views of key performance indicators relevant to your particular objectives. They help you to cut through your application and reflect the most important indicators on one page.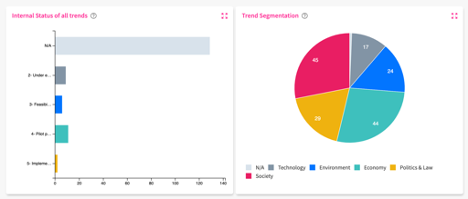 How does it work?
The process of configuring your own charts and dashboards is described in the following article Dashboards: Building custom chart reports.
In this article, we show you some example reports and how to share them with interested stakeholders.
Project Report

Start-Up Report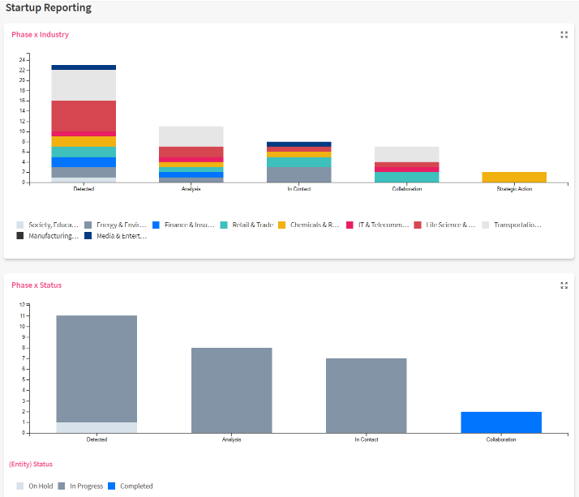 How to share with your management
Normally, your top management team will not be interested in every detail and content in your application. The Dashboard provides you with a great opportunity to direct the interest of your top management to the most important points.
From the dashboard, your top management can click on an area of a chart and will be directed to the page where the respective content element is shown.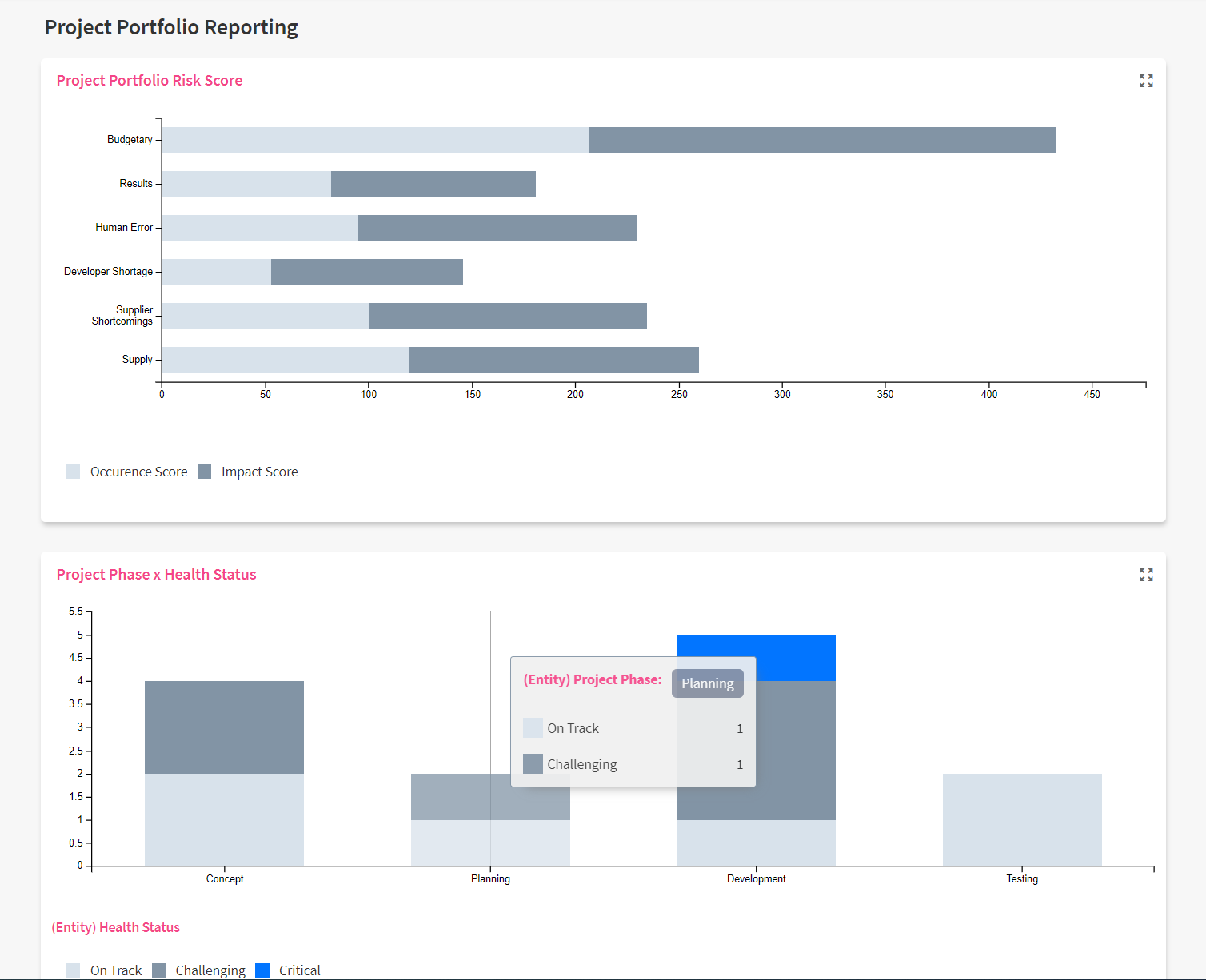 In the example above, clicking on the grey area "challenging" in the "planning" phase will result in the following view. You will land on the Explorer page with a filtered view of the elements that correspond to your dashboard click. This way, the top management can easily dive deeper into the relevant content elements.