What is it?
Commonly, Application Owners invite users via email or any other communication to join the application. However, there is also the option to request an individual user account when no direct invitation has yet been sent.
How does it work?
To request an individual user account, navigate to the system URL and click on the Register button below the input fields.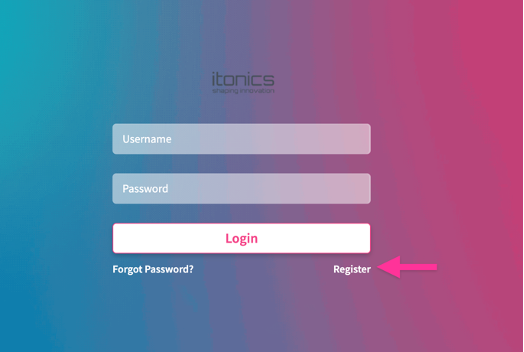 Now fill in your data:
Enter your company E-Mail Address (1)
Your First and Last Names are also required information (2)
Create a Username, it has to be a unique one and used for logging into the Platform (3)
Set the Password; pay attention to the password strength and then Confirm the password (4)
You will see several letters and numbers in the box below the password fields. Enter the given characters in the input field in an exact way, as they're displayed (5)
Last, press the Complete Registration button (6)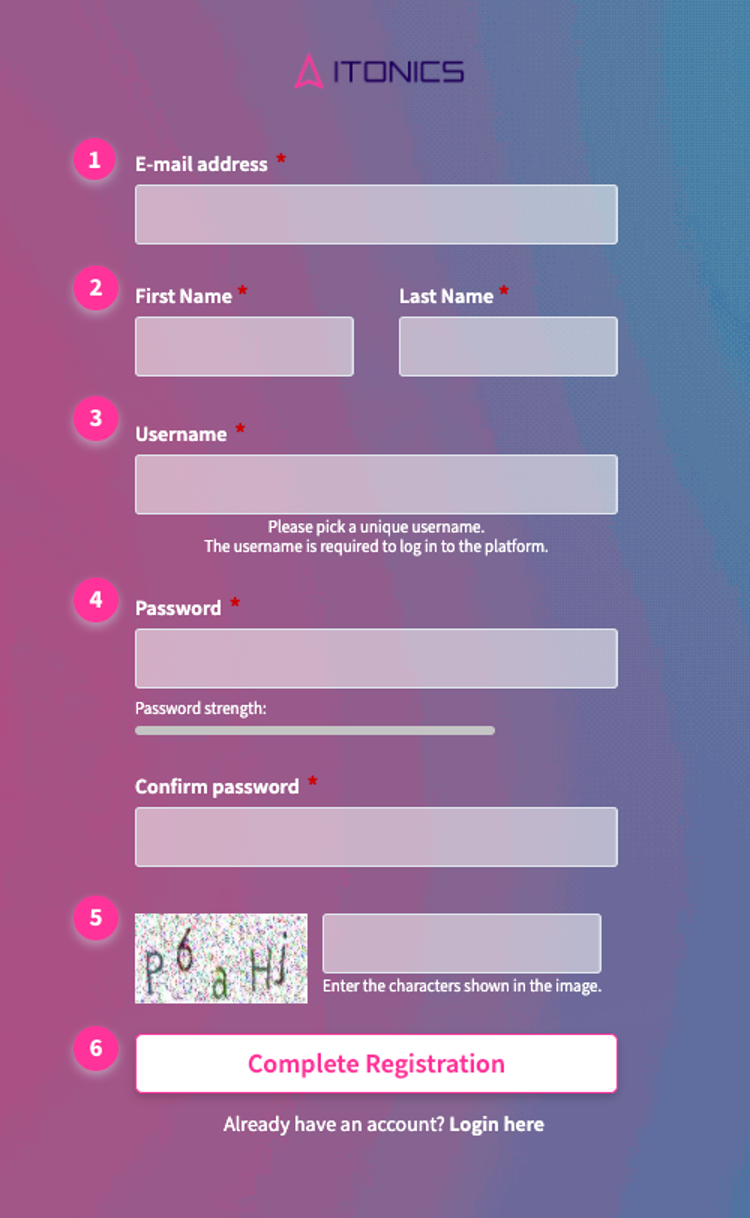 Next, you will receive a confirmation e-mail.
At the same time, the application owner will receive an e-mail, informing her/him about your request. The Application Owner will check your request and can accept it in the application.
After the successful review, you will get another confirmation e-mail. Following the link in the email, you will become an active user of the system.