What is it?
The maillog is an overview of all outgoing emails that have been sent by the ITONICS platform.
How does it work?
To get an overview and history of all system emails sent, navigate to the Settings Wheel > System Administration > Maillog.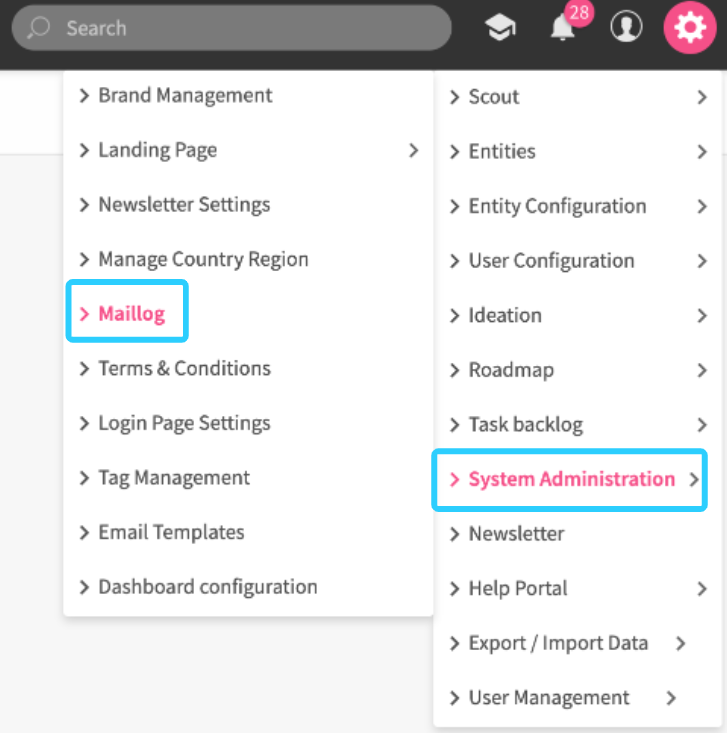 You can narrow down the results (1) by:
searching for emails via subject, from,

recent status

recent date from

recent date to

status

sent date from

or sent date to
The maillog table provides an overview of (2) the Sent date, the Subject of the mail, the Status, information about sender and receiver, and whether the mail has already been resent. Besides, the mails can be managed via action buttons (3):
Open an individual mail in a

detail view

by clicking on the

eye icon

.

Resend

an individual mail by clicking on the

mail icon

.

Delete

an individual mail by clicking on the

trashcan icon

.
You can also resend or delete a bulk of emails by checking the respective mails on the left side of the overview table, selecting either option in the dropdown, and clicking the Update button (4).