What is it?
To keep your content database up-to-date, the application provides you with the option to archive or delete outdated content. If you want to permanently delete content, this is also possible.
The permissions to perform such actions are set by your Application Owner.
How does it work?
Archiving content
You can archive certain elements if they are not relevant anymore. To do that, follow these steps:
Go to the detail page of an element and locate the actions menu on the top right.
Click on the Archive button to instantly move the element to the archive.
To find archived elements, open the Filter menu and choose Archived in the Status section drop-down.

All archived elements will be marked with a badge Archived on the left side of an element's picture.

Restoring content
On your ITONICS platform, you have the option to restore a previously archived element. There are a few ways to do this:
If you know which element you want to restore:
Go to its detail page and locate the grey bar on top of the page with the information about that element being archived.
Click the Restore button to remove the element from the archive instantly.

If you want to see the list of elements first and find those you're interested in:
1. Go to Explorer, and in the Filter section under the Status filter, select Archived.

2. The archived elements will be displayed.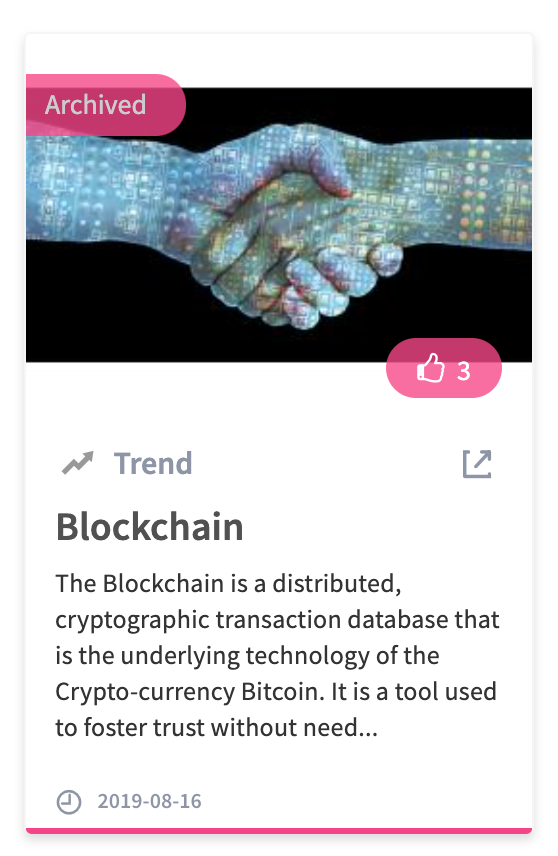 3. Choose the element(s) you want to restore and follow the instruction steps from the beginning of this article.
Deleting content
Whenever an element is not relevant anymore, you can either archive it or delete it. If the element might be relevant in the future, use the option to archive it so you can restore it later.
If you decide to delete content permanently, follow the instructions below.
Delete a certain element directly from the Explorer. To do so, hover over an element card and click the Delete icon.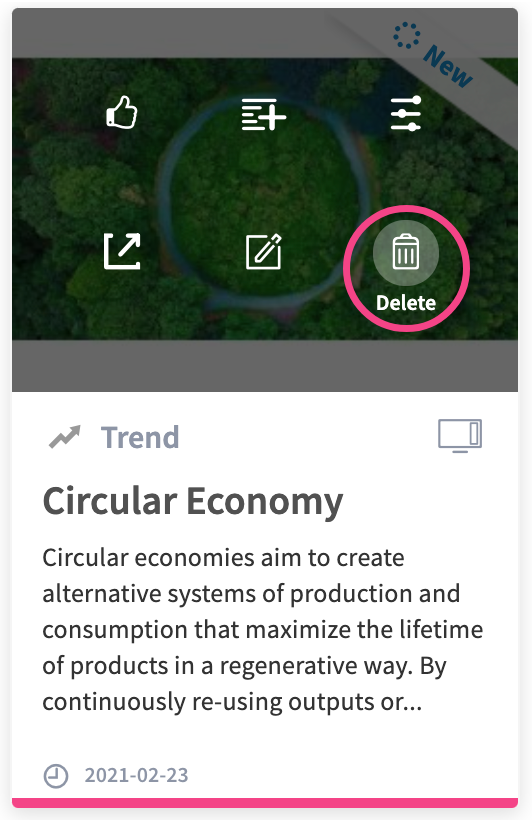 Delete an element from its detail page. Go to the detail page of an element you want to delete and click the Delete icon on the right side menu.