This release focuses on:
Improving the way users work with Notifications throughout the ITONICS Innovation OS.

Facilitating user management.

Improving how users can connect their innovation activities with external and internal sources.
Innovate better. Faster. Together.
To deep-dive into the details of the release, have a look at the release notes.
Grouped Notifications
We have redesigned the way Notifications are displayed within the ITONICS Innovation OS. Now, Notifications are grouped according to their respective Notification Category (1). This allows you to easily and more intuitively select which Notifications you want to receive by email via the Notifications Settings in your user profile (2).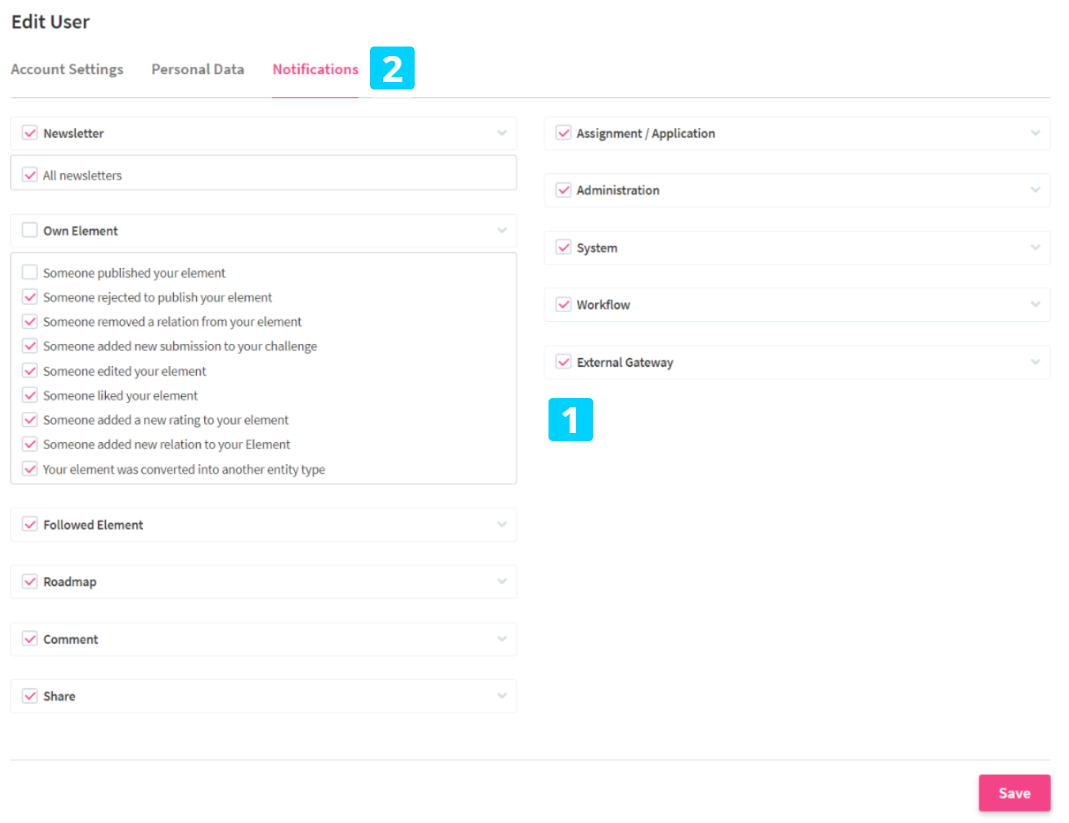 Display Name Configuration
In large organizations, there can be several users with the same name. This makes it difficult to differentiate them quickly on the system, specifically when searching for users. To solve this, ITONICS now offers a Display Name Configuration (1) where you can differentiate the users based on User Attributes like Organizational Unit, Region, etc. By making use of the available tokens (2), you are now able to individually configure the display name.

New Workflow Trigger of Type URL
Trigger Types describe the action that will be performed by the system after a user clicks on an action button. We have implemented the URL trigger, which you can now use to link to any external or internal website. This trigger enables you to link, for example, to a SharePoint site, blogs, a specific Knowledge Base article or within the ITONICS Innovation OS to a specific site, e.g., to a custom tab with KPIs, or the Radar.