Who can use this feature?
Only the Application Owner role can use this feature.
What is it?
According to your license, the maximum number of entities are enabled on your platform. If you wish to add additional Entities to your platform, you can either contact your Account Manager or delete an existing unused Entity.
How does it work?
Navigate to the Settings Wheel > Entity Configuration > Entity Configuration. You can now delete the displayed entities by clicking on the trash can icon.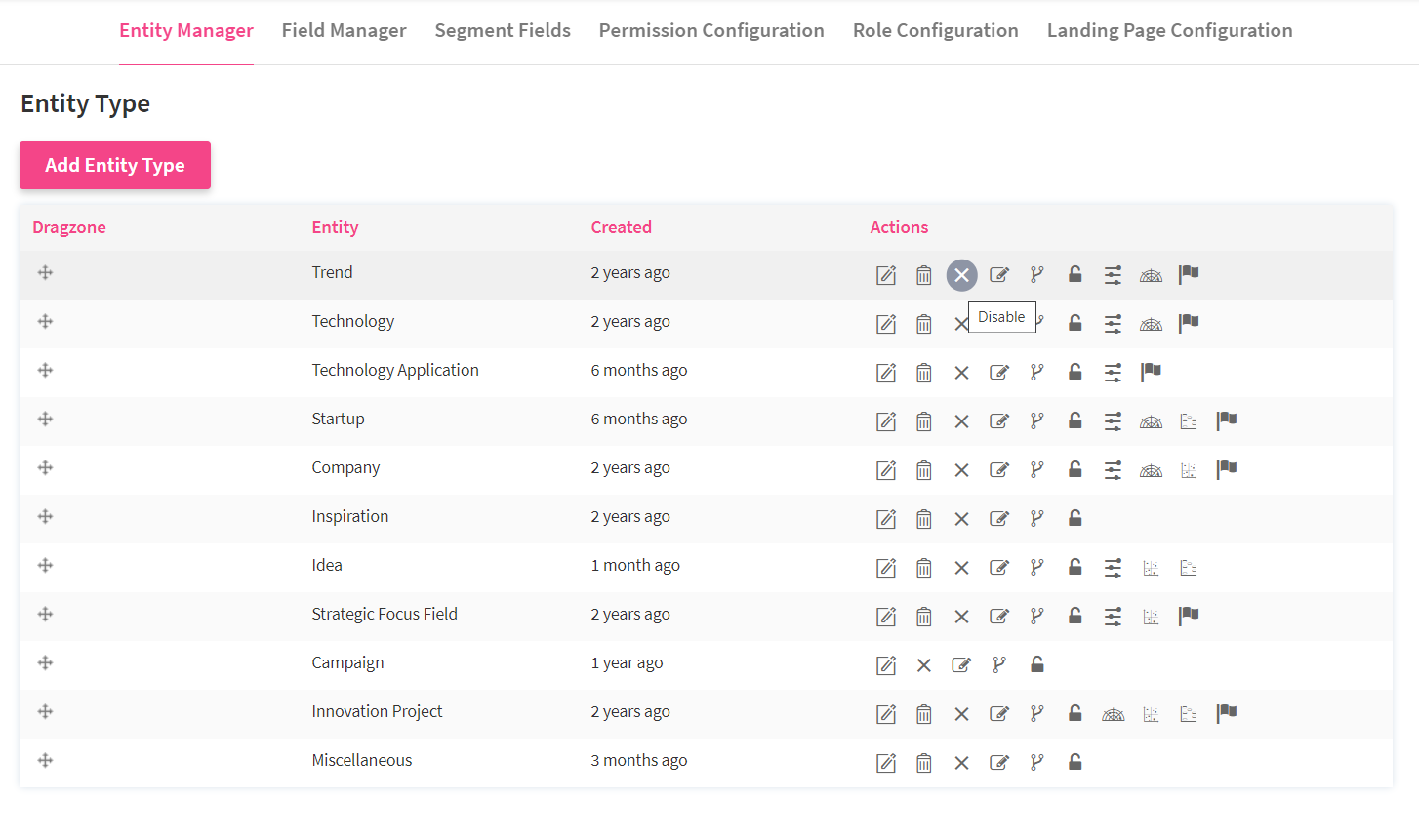 Note: By deleting an entity type, you are permanently deleting it and its configurations. This action can not be undone! Therefore, we instead recommend disabling entities and that you speak to your Customer Innovation Success Manager once you have reached the entity limit. To disable an entity, click the X icon. This way no data will be lost. It is just hidden and you can reactivate it easily later and via the same path.
To avoid unintentional loss of data or configurations, the following restrictions for deleting Entities have been implemented:
There are Elements of that Entity type in the system

The parent/child feature is activated

The entity is the Campaign Entity

Shared fields are not deleted