Connecting different Elements help others understand an Element in context, and generate easier insights. In order to easily visualize relations of up to 20 Elements, you can choose to perform the Show Relations bulk action in Explorer.
How to perform the bulk action?
Select up to twenty Elements in Explorer.

Click on the show Relations button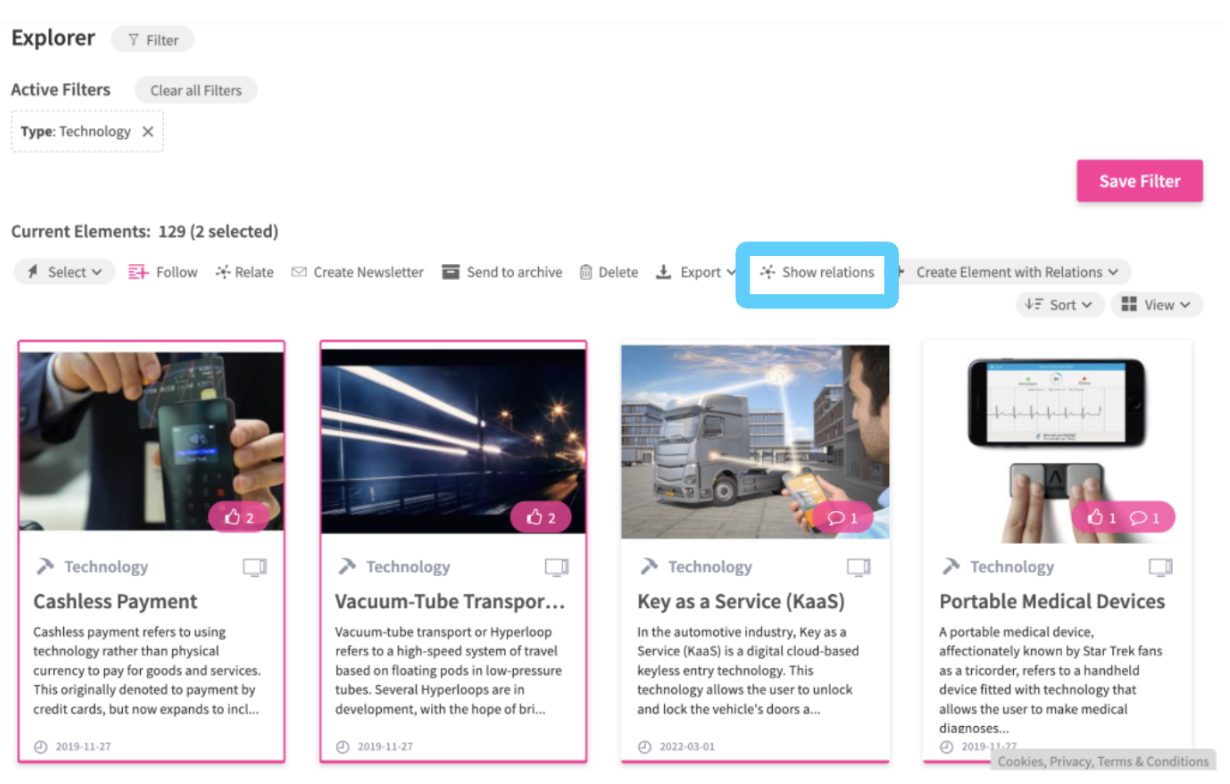 Elements that were selected in the previous step, will be added to the Related To filter and therefore displayed on the Network Graph.