Who can use this feature?
Only the Application Owner role can use this feature.
The Entity Configuration allows you to adjust your ITONICS platform according to your needs by defining what your entities should look like and what modules are activated. Read through the steps below to learn how to add and configure an entity.
How to configure an entity on the ITONICS platform
1. Add a new entity to the platform
First, add a new entity to your platform in the Entity Manager and define the basic structure of this entity.
Important Note
According to your contract/license, a maximum number of entities is enabled on your platform. If you wish to add additional entities to your platform, please contact your Account Manager.
You can now define the basic information of the entity:
Define the name of the entity (1)

Define the color of the entity that is being used in different visualizations (e.g. Network Graph) (2)

Define an icon for the entity (3)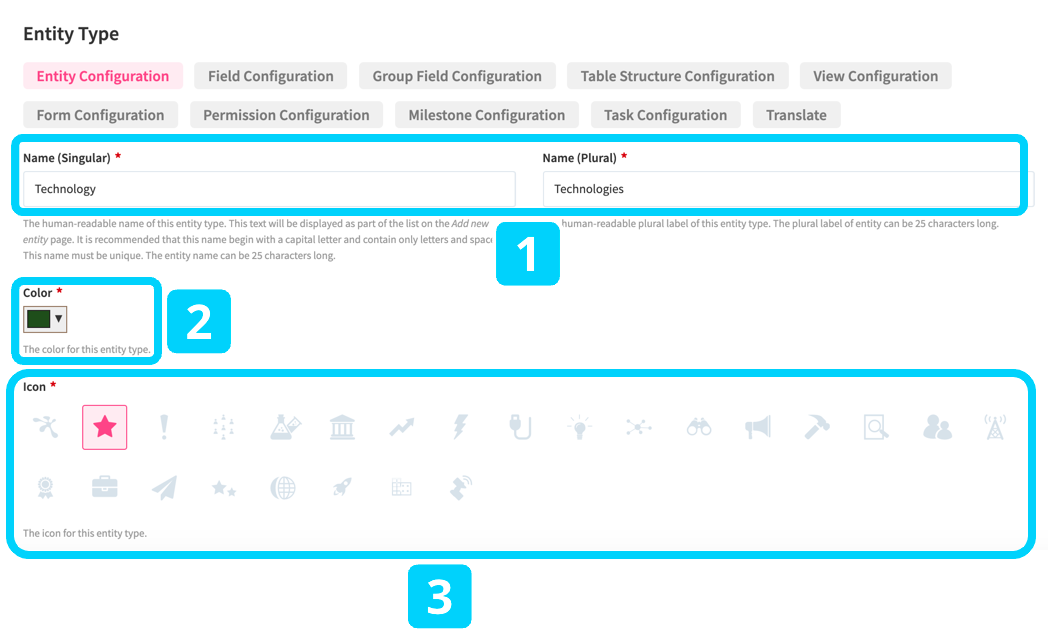 Enable modules/visualizations (optional)
After you defined the basic information of the entity, you can now enable modules or visualizations for your entity according to your needs and contract arrangement. For more information about the module-specific configuration, please refer to the article links at the bottom of the article.
2. Configure the entity detail page
Second, configure the detail page of the entity:
Define which fields and group fields belong to the entity

Define how fields are displayed when creating or viewing an element
Field Configuration
The entity consists of different field types that hold specific values. You can configure these fields in the Field Configuration.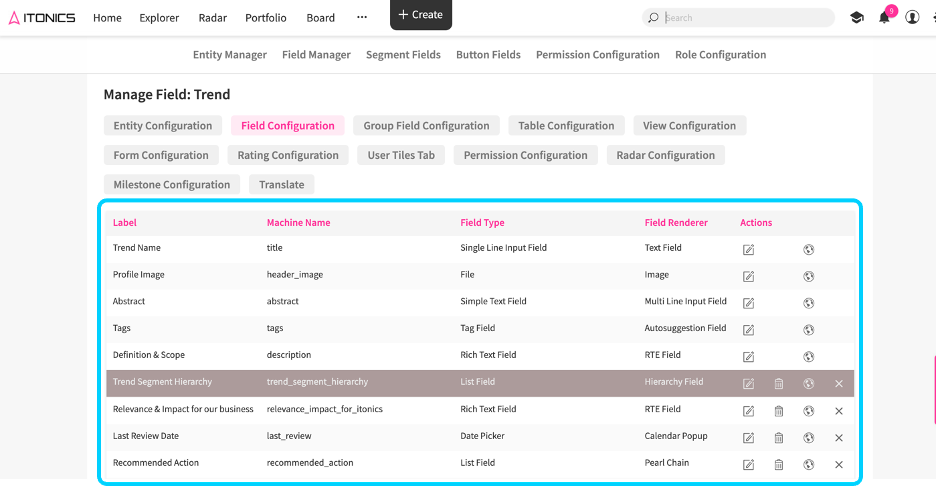 Group Field Configuration (optional)
Fields that logically belong together can be combined as group fields. Add group fields via the Group Field Configuration.
Manage the Create Form
The Form Configuration defines the arrangement of the configured fields in the entity when a user creates a new element.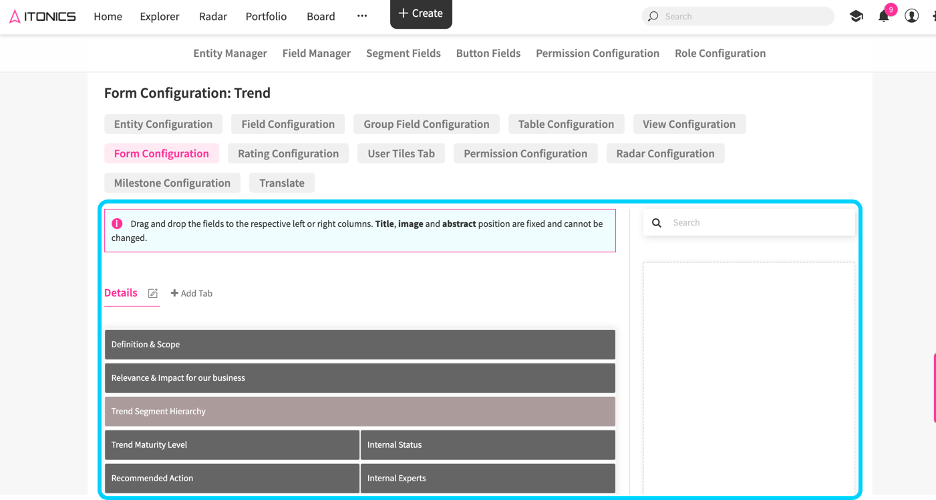 Manage the View Form
Configure the arrangement of the elements detail page via the View Configuration.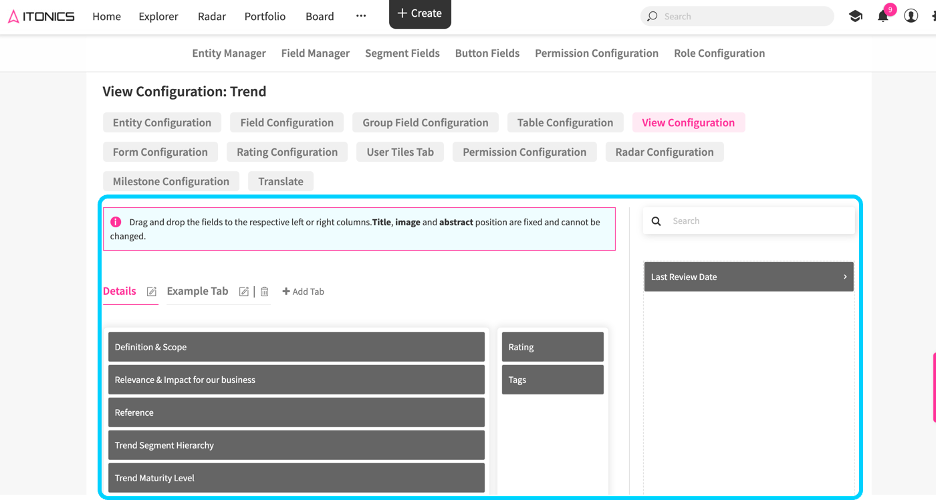 3. Manage entity-specific permissions
Third, configure the entity-specific permissions to meet your requirements regarding visibility and collaboration.
Configure additional modules and features
After completing the previous steps, you can now start configuring additional modules/features for the entity. Read more about the feature configuration in the articles below: