In order to have a clear overview of a user's performance and monitor engagement rate check out the new tab on the user profile. The Activity Tab is divided into two sections:
Performance
Badge Collection
Performance
The Performance section displays the information about the user's activity statistics. On the activity cards, we see how many times each activity was performed by a user.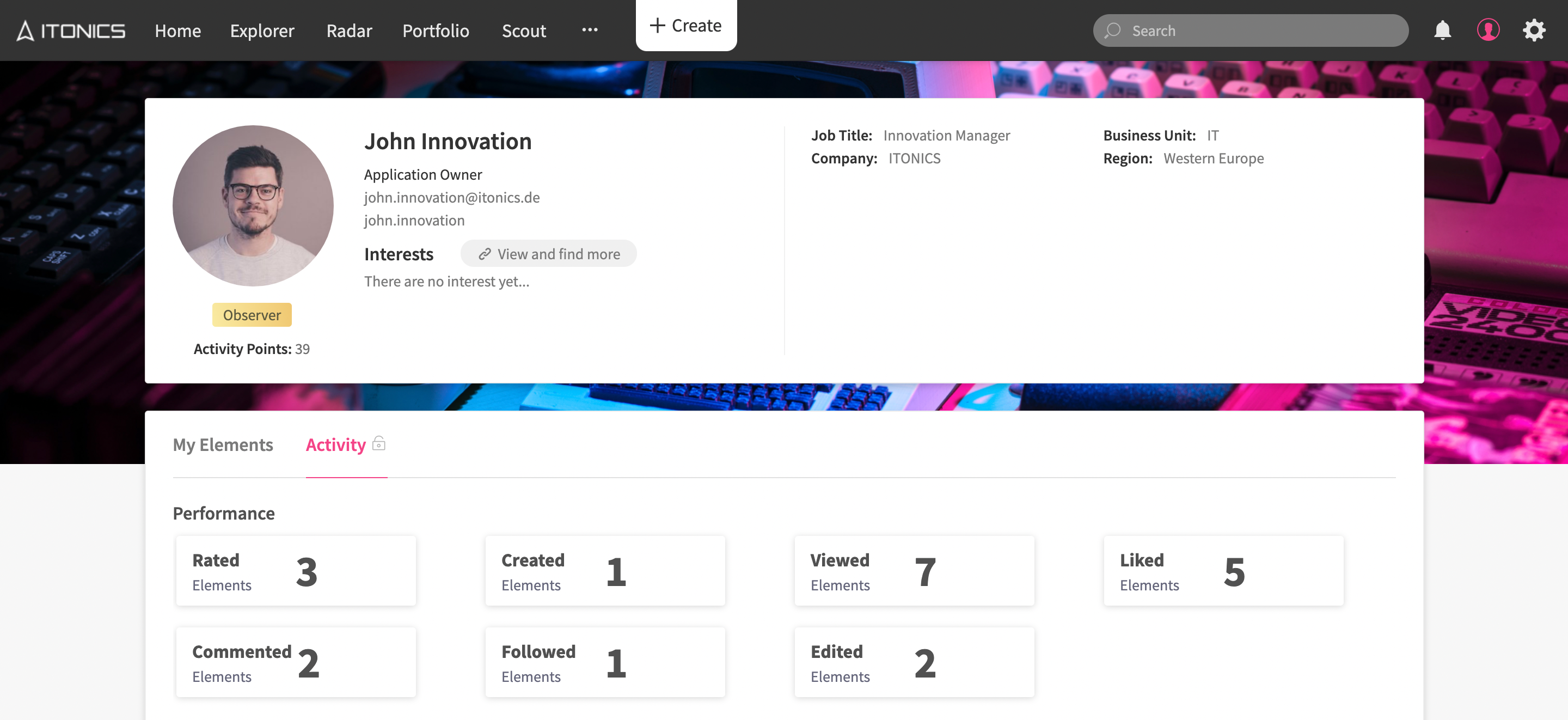 Badge collection
The Badge Collection has two sub-sections:
One shows all the badges that the user has already achieved.

Another one displays the badges that the user hasn't achieved yet.

You can activate any achieved badge by clicking on it. The active badge will be shown on the user profile personal data section under the user's profile image and on the profile widget when hovering over the user's name or image.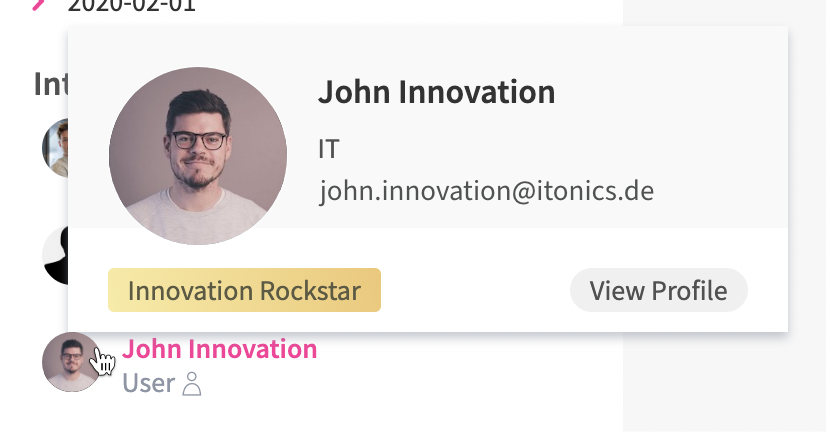 The Activity tab has a visibility option, which can be configured by clicking on the lock icon next to the Activity tab name. You can decide your Activity tab be -
Private
Public
Or accessible only for a certain user(s)/group(s)/role(s).